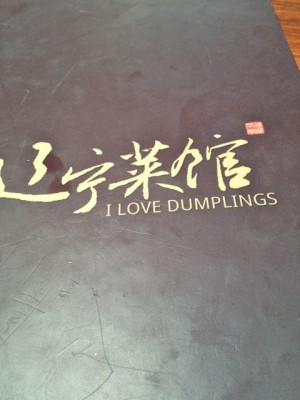 I really do Love Dumplings!! So we had to visit I Love Dumplings on Bridge Road and see how their dumpling performance was going! Plus they were offering Peking Duck Pancakes – Bonus!!
It is a surprisingly lovely setting inside, huge comfy leather chairs and heavy wooden tables, big leather bound menus full of hardcore dumplings and more! Blood tofu and chickens feet are readily available here!! Prices are reasonable with six dumplings costing you about $10 and you know what – they are some of the best dumplings I have had so they are an absolute bargain at that price!!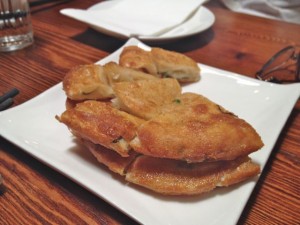 The savoury onion pancake is that fried carby hit that we all love and I suppress the urge to devour the whole thing! Sharing is caring people!!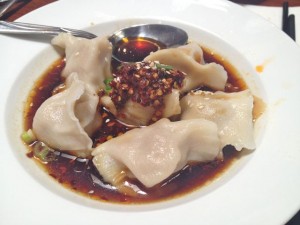 The steamed chicken and prawn dumplings with Sichuan chilli sauce is the most perfect dish of succulent, aromatic, chilli 'hum' loveliness ever! So glad we ordered the lamb and beef too!! Loved watching everyone trying to get the last of the sauce off their plates with a spoon!! Bring us straws immediately!!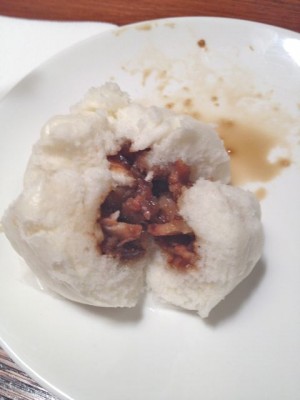 BBQ pork buns were exceptional! Packed full of lovely sweet, sticky pork and deliciousness!
The Chinese broccoli in oyster sauce is some of the best I have ever had! That seems an odd thing to say but it is usually the dish that we order to pretend we are being healthy and it's just bitter stalky green bits that are left in the bowl till the end. This was the first dish finished, they were delicious!!
The steamed pork dumplings were just your normal, steamed dumplings but we all know how wrong they can go! Not these, just lovely, perfectly thin outer, cooked through so no doughiness. Inside is perfectly wonderful, herby meat.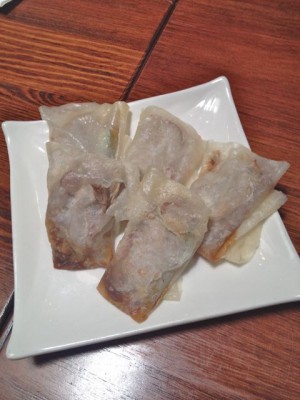 We nearly forgot the duck pancakes! How could you?! But to be honest they were pretty average, maybe we were just to hyped on amazing dumplings but these seemed a little flat and sad!!
This is the place for dumplings on Bridge Road and we do love dumplings!!