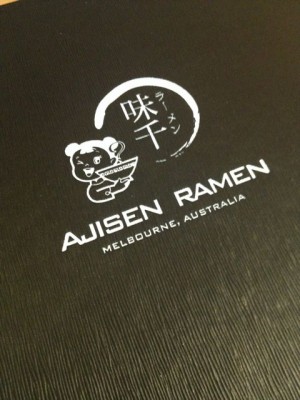 We have enjoyed many a gyudon and toridon at Ajisen, Always a cheery chorus of "irasshaimase" (please come in!) grab a table and enjoy simple, cheap and easy Japanese eating.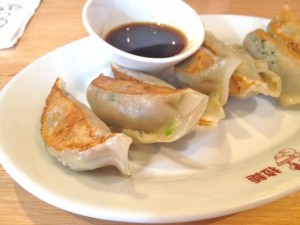 Pan fried pork dumplings – perfection! They have even converted my friend who would never have trusted this unknown mix of flavours! Delicious!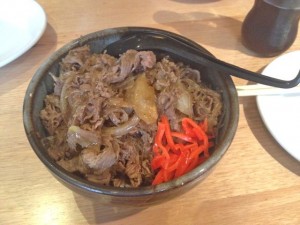 My old friend Gyudon – wafer thin beef, good beef not lots of nasty bits! Just lovely beef in a rich sauce with vermichelli and rice. Simply fantastic!
Can't go wrong here, byo, great food and delish!!
It always is! A reliable friend who offers you exactly what you want and with a smile too!! We are on a bit of protein plan at the mo so it is good to find a restaurant who offers plenty of variety to suit everyone!
Cold Kirin is delivered super fast and a perfect sip for a warm evening whist we work through the menu. I am craving my usual favourites like gyoza and gyudon but there is plenty of other yummy food to choose from.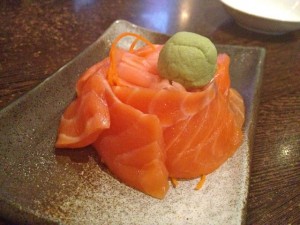 Salmon Sushimi – Incredibly fresh! Melt in the mouth gorgeous and with a generous hit of wasabi and ginger! Ticky tick!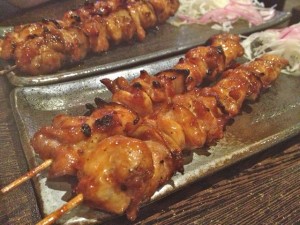 Yakitori – Grilled Chicken on Bamboo Skewers in Yakitori Sauce – sensational!! Just gorgeous flavour, succulent meat – happy days!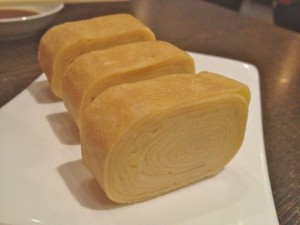 Tamagoyaki – Sweet Rolled Japanese Omelette. I love this dish, it's a little odd but really delicious!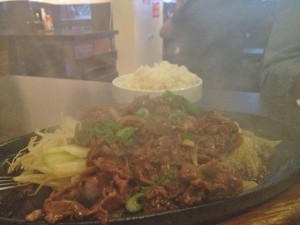 See that sizzle and steam!! Beef Teriyaki – perfectly thin sliced beef stir-fried with teriyaki sauce served with a Bowl of Rice. Just perfect (hold the rice!!).
You can't go wrong here if you want something fast, fresh and delish!
************************************************************
Last published 10th October 2011
Yum Yum Yum, it's been a while since we went Ajisen and I have really missed it!
There is always a genuine "Namaste!" chorused as you enter and the staff are gorgeous and always friendly.
The menu has changed a bit but Gyudon is still there and another fave Toridon are available in the donburi section! Love!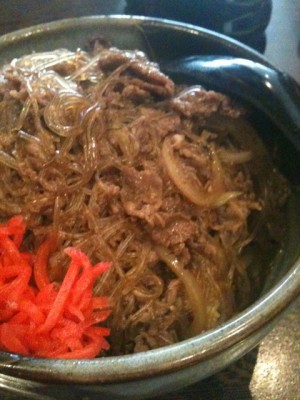 Gyudon is a bowl full of love, plenty of perfectly cooked rice, vermicelli, thin slices of really good beef and all delicately coated in a delicious sauce, it's carb loading but it is soooo good!
The toridon is looking equally good with plenty of marinated chicken breast and rice and the sizzling teriyaki chicken smells amazing. Plenty of other patrons are ploughing through bowls of steaming ramen and it is a happy place to be and eat.
See you soon Ajisen
xxxx