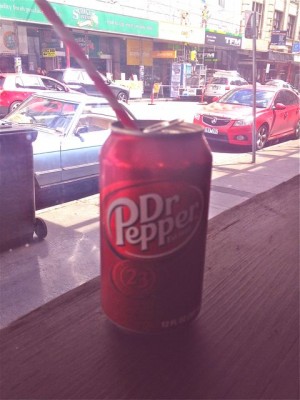 You have one choice to make – 6", 12" or 25"…….. That IS a Massive Wiener!! There are many pictures of successful 25" punters and their winning times to absorb a hotdog the size of your forearm!! I love that under the bench tops are those that failed!!!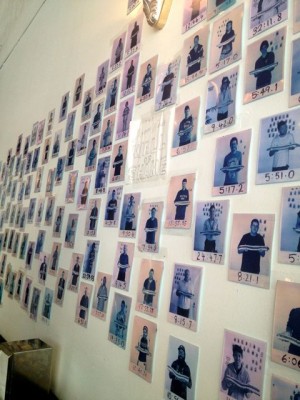 So there is no expensive fit out here, no flashy menus, no wine lists! The options are generally pretty simple – firstly select whether you want to be;
Classic
Veggie (nah!!)
Chilli
Kraut
Pickle
Self explanatory! I am a classic girl! I am sure I could be tempted to some chilli or Kraut slathering but today I want simply perfect!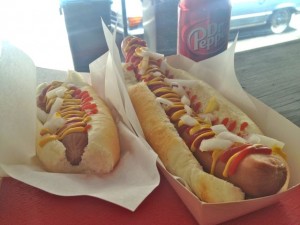 So size selections sorted, grab a soda from the fridge and if you need fries you can get some really good, salty shoe strings in equal sizing options!
My 6" classic with cheese, 'inoffensive' onion, ketchup and mustard was not only a perfect lunch but was also the perfect size! I finally understand portion control! Hubby wolfed down a 12" no problem.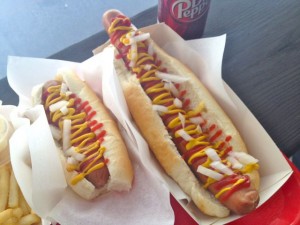 Sitting in the window you can see everyone walking past thinking "I wish I had a massive Wiener"………. Oh come on it had to be done!!
Massive Wieners – Get some soon!