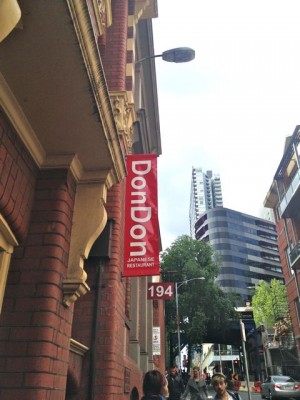 Don Don – Japanese fast food, like Maccers speed and no landfill wrappers plus you can have your 'Don' before you have time to think "Oh, should I have got the beef?!"
It's fast, it's cheap and it's damn tasty! The menu has maybe ten items, sukiyaki, teriyaki, beef curry, chicken curry with sobas and udons dishes. Good for me so I don't have to waste time debating what to have! Beef Curry Don and Teriyaki Don please!
Grab your napkins and plastic cutlery, loiter for a moment and then grab your steaming bowls of fabness and take a seat!
No expensive fit outs here, just lots of people enjoying yummy food! The Beef Curry is a big bowl with lots of rice, wafer thin beef in a delicious curry sauce and a bit of pickled something – sensational!!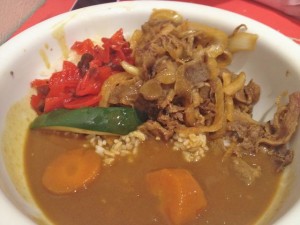 Teriyaki Don is a smaller bowl but just as big a flavour! Plenty of succulent chicken thigh in a great sauce, perfectly balanced and …. My mouth is watering, I could so go a 'Don' right now!!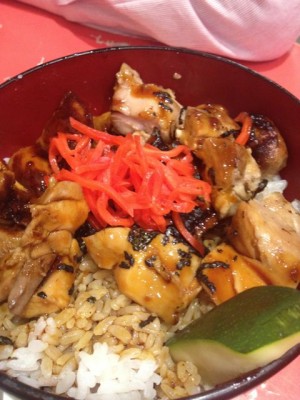 Lunch is on me, $15 with a bottle of water – can't go wrong!!