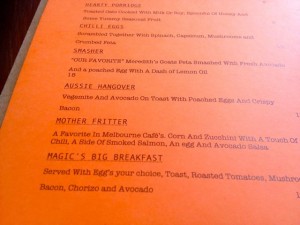 My new local is Magic! It really is, they always have a table waiting just for me and they know exactly what I want to eat!!
We might just become regulars if this carries on! The menu is a triumph, especially for me, as I don't love breakfast. But I love brunch especially when it involves corn fritters and smashed avocado with feta blended through and …. all so good!!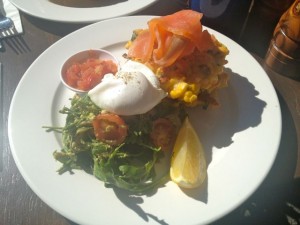 I officially LOVE the corn fritters here, they are THE BEST!!! Big chunky, heaps of corn, cooked perfectly! Teamed with smoked salmon, lemon, rocket salad and a splendid salsa!! Just so damn tasty!! Oh and the perfectly poached egg which brings the whole dish together!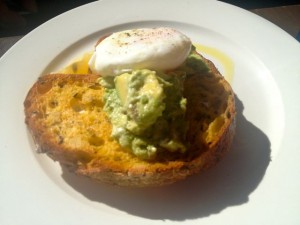 Hubbies smashed avocado, feta and poached egg – just so good!! And so good for you!! The toast is big, buttered and holds its own with the toppings – no one likes a soggy breakie!!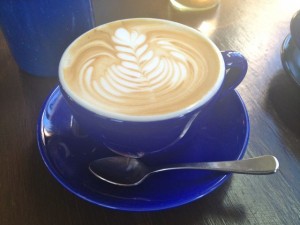 The coffee is fabulous, it's at least a two cup stop – if not more!!
Another visit saw the special made just for me… well it seemed to be, all my favourite flavours! Poached eggs with beetroot puree and cumin oil………. so amazing!!!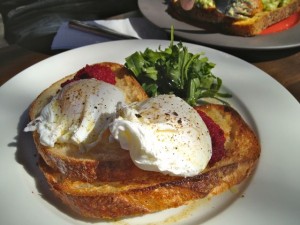 Sunshine, friendly staff and great food and coffee………..
What more could you want?