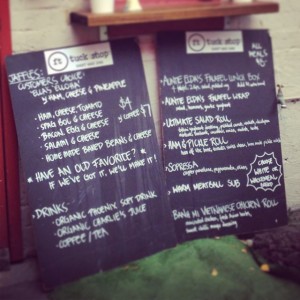 Think old school jaffles, friendly faces, good coffee and meatball subs!! A little window in the wall provides your point to order and there is astro turf, wind breakers and cute tables to relax in whilst you get yourself acquainted with the menu! Now many people couldn't go past the idea of a beans and cheese jaffle, for spag bol and cheese! They sound damn good … but so does the warm meatball sub and the banh mi!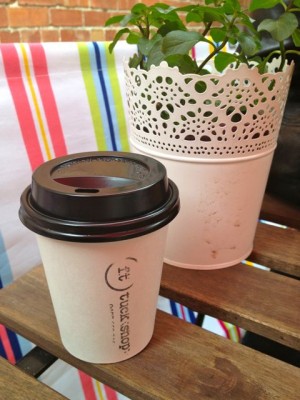 The coffee is good, warms you up with the heater on a cooler day! F.T or Food Traders are predominantly a catering business but with prime eat real estate just off Coventry Street why wouldn't you open your front window, get a coffee machine and get some South Melbourne lunchtime $$$'!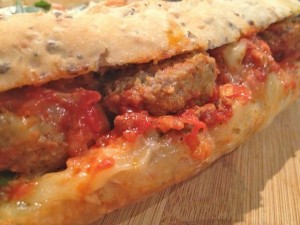 Oh Yes!! We brought our tuckshop sandwiches home… we were knew we were gonna get messy! And so you should! Oooooozing tomato sauced succulent balls!! Seriously damn good sub!! Drrooollllll!!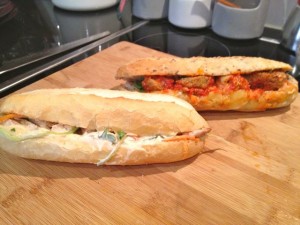 Banh Mi – traditional Vietnamese chicken roll – so usually BBQ pork and a lot more chilli and pate going on but this is a damn good roll! Plenty of chicken, lashings of mayo and salad – ticking all the boxes!!
Thanks to Emma who looked after us, we were very well looked after! Love my new tuckshop – bring on the jaffles!!