On a cold rainy day there is a resounding shout for Laksa! Big steaming bowls of noodles and spice!!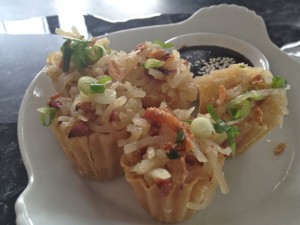 We couldn't resist the chinese sausage speckled Pie Tees – sooooo delicious I could eat them all!!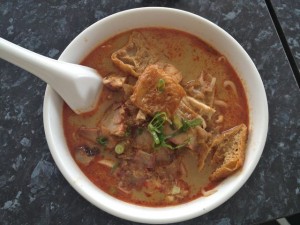 The laksa is exceptional! with curry soup noodles, tofu and BBQ pork – it is a big bowl of comfort, like a big woolly jumper!!
You cannot go wrong here!
*********************************************************************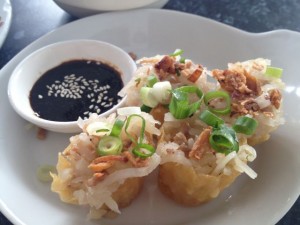 Last visited 30th November 2012
This week I seem to be on a one woman challenge to trial Nasi Lemak and Kaoy Teow! And the second Penang house in 48 hours!!
Penang Coffee House isn't anything posh or pompus it is simple, plastic tables and damn good food! And that is all that matters!!
Quick and friendly service, plenty of water on a humid day and super quick, sensational food!!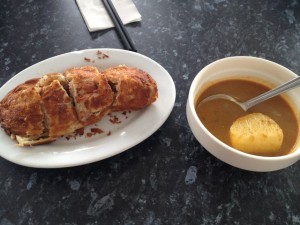 Roti with curry sauce – so simply named and yet so much skill and work goes into making this perfect flakey pastry – slightly sweet and so very, very lovely!!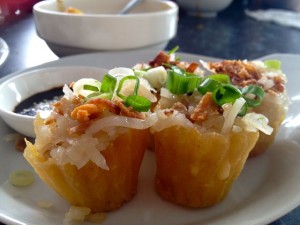 There is nothing better than asking if we can share some 'Pie Tee' and hearing a squeal of excitement! It was like asking a Northerner from the UK if they fancied some tripe!!
These were amazing!! Pastry tartlets filled with chinese sausage, mung guang and spring onions! Served with bean sauce and my new favourite!! I would come back here just for a stack of these!!
But there are still noodles to be had!!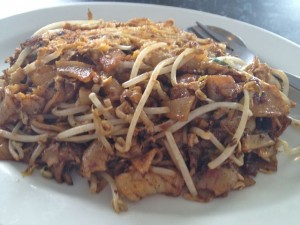 Fried Kaoy Teow with spicy fat rice noodles, seafood, egg, beanshoots, chives and pork crackling mince – verdict? Amazing!! So very delicious! Light spice, great noodles and a perfectly wonderful dish!!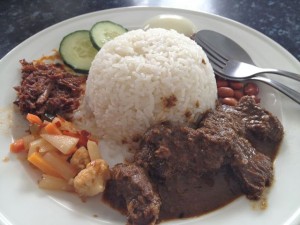 Nasi Lemak with beef rendang – so good, great dried little salty fishes, rich, spicy rendang with flaking beef and then mix in the peanuts, egg, sambal and you have a magical wonderland going off in your mouth!!
Such a great spot!!