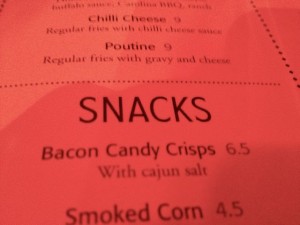 Why wouldn't you?!
Gotta love BEast, it's easy going, friendly, dude filled with a great vide and damn good burgers! Keeping it straight tonight with a classic.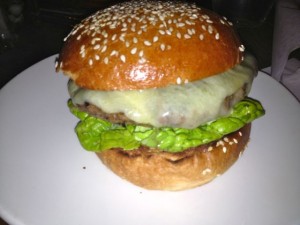 Beef, cheddar, lettuce, tomato and mustard – DIVINE!!
But then there was;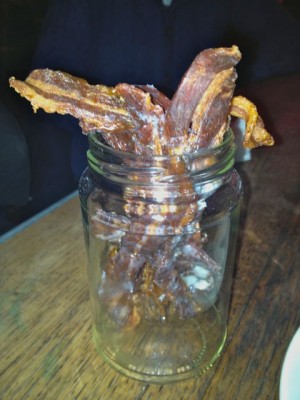 Bacon – enough said!!
Great place, great burgers! Just do it!!
**************************************************
Last visited April 27th 2013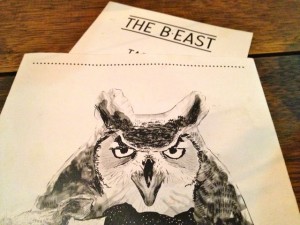 Quotes of the night;
"If this was near home it would be dangerous"
"I want it all!"
"OMG Chips and Gravy (insert Bolton accent as desired!)
"I think we over ordered!"
A week off their first birthday I have heard many good things about the burgers at The BEast, a comfortable, trendy grunge bar. It's mismatched seats, order at the bar and have a damn good time!!
The menu is effing amazing! If you love burgers and all that comes with you are going to struggle to not over order here!! Sides, salads, sliders and more there is something for everyone including a damn good selection for the veggie lovers!
Grab a pew and order from the extensive and great selection of local beers and ciders from Richmond to Wang we are representing Vics finest and good on them! Now with your cider or fine Ginger Beer from Prahran why not order a few sides! Pork Scratchings, Fried Chicken, Deep Fried Pickles and Onion Rings! I want them all!!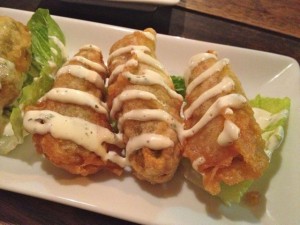 Deep fried gherkin – well I never! Pretty good but so bad!!!
So burgers are fun and fabulous! Choose from the classic or go crazy with Sexy, Filthy or Easy!!
Sexy covers double beef, double cheese with jalapeno mayo! The Easy is with bacon, egg and tomato and the Filthy…. mustard fried beef, cheddar chilli paste and jalapeno mayo! It is truly filthy!!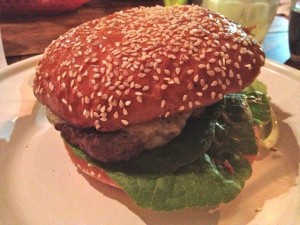 But thats not all! With your burgers you need fries – you can have them as regular, chilli cheese or the hilariously posh sounding Poutines – chips with cheese and gravy love!! I never knew these originated in Quebec and not the North of England!!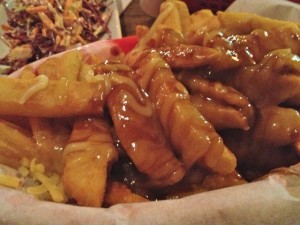 They aren't pretty but OMG they are good!!
The coleslaw is pretty darn good too! Super crunchy, lightly dressed and perfection!!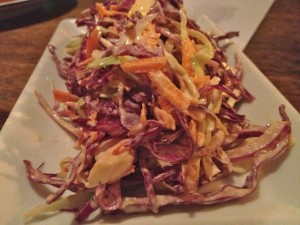 This is THE place for burgers people and you get to enjoy a very cool bar and dj's – it's win, win, win!