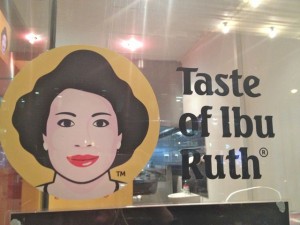 Another top little spot on Clarendon Street, we are starting to be a bit spoilt in South Melbourne!! A little place with wooden tables and order at the counter. Smiles and amazing smells are plentiful and though the menu is small there is lots to choose from.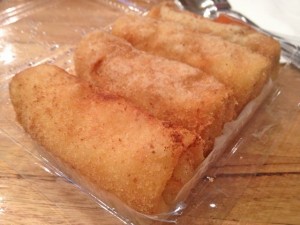 As I am ordering this box of yummy rolls catches my eye – no idea what the official title is of these beauties and we don't even wait for the them to be heated up! A bit like a pancake roll with breadcrumbs on the outside and then mash and veg inside and a seriously good dipping chilli sauce!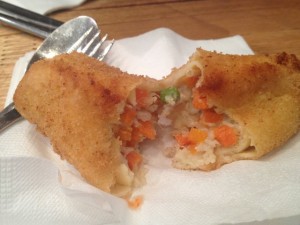 Divine!! It will take all my will power not to drop in and grab these are a walk past on a night!! The menu consists of soups and 'smashed'. Oxtail, beef, chicken and sweet and sour are all tempting on a cold night.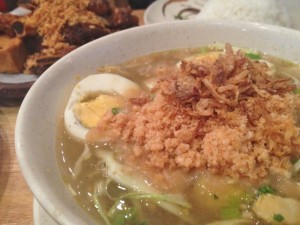 Plenty of chicken, noodles, crunchy bits and I put in some rice too to make a super hearty and comforting soup. It wasn't super warm which was a bit weird and we could have probably got them to warm some more but it was still really nice.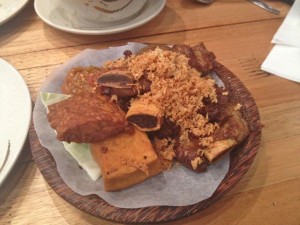 Smashed beef is a plate of fabulousness with short ribs falling off the bone, tofu, bean cake and crunchy with plenty of rice – exceptional!
There are no tablecloths and wine lists here, it is about good fast food and comforting food and flavours. I can't wait to come back for some more!!