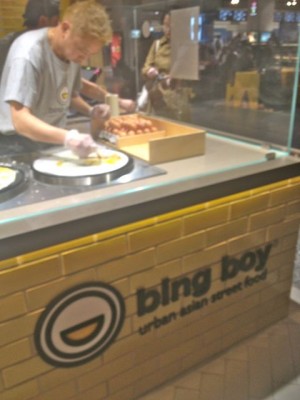 After many mouth watering posts on Twitter and Instagram I head down to the depths of Melbourne Central to check out this hot boy I have heard so much about!! Barely bigger than my kitchen and with a full open view to the magic it is quite mesmerising watching the pancakes come together.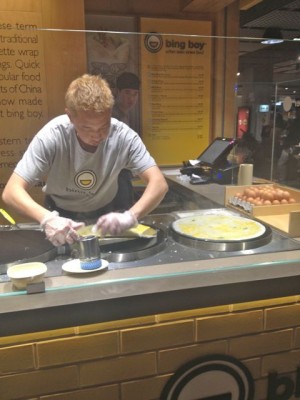 There is a cute story about a wife striving to keep her imprisoned husband fed and replacing his allowed writing implements with spring onion pens and pancake papers to save him and from their the Jian Bing was born!
The menu has nine options, prawn, salmon, veggie, steak but I am all about the BBQ pork and the Peking Duck!!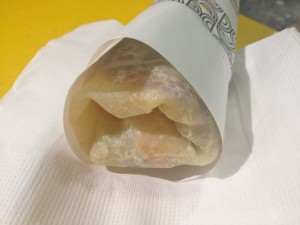 BBQ Bing is sensational! Char Sui pork with sweet & sour carrot, salad and these crispy gorgeous wonton Skin…… love, love, love!!!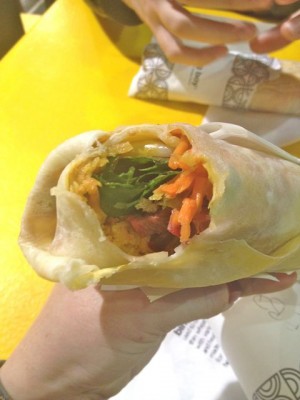 And Pretty n Peking – just the name makes me smile… and drool slightly!! Duck – tick! Cucumber – tick, salad – tick and those crispy wonton skins again – tick, tick, tick.
Gotta love this place for a big, hunk of Asian fast food on the run!