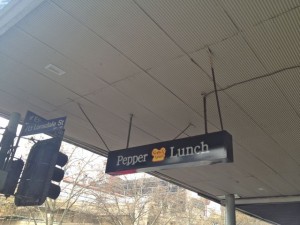 Fast food Japanese style! In the door and select from Pepper Bowls, Rice Bowls, Steak, combos and curries! Click here for menu. The smells and sizzles make your tummy rumble and we don't take long to decide on a couple of dishes to try. Pepper Rice bowls come with beef, chicken, prawns and salmon, super hot sizzle plates that come with your protein sizzling!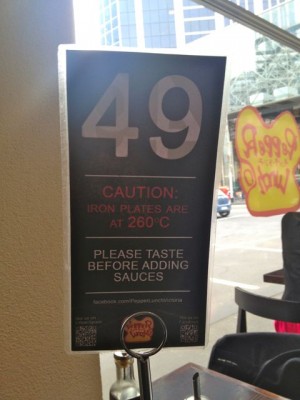 The HOT plates are served at 260 degrees and arrive whilst your protein is cooking! Mix up your rice, corn, curry and brown your meat until done. The meat is burnished but rare and the rice almost goes a bit crunchy and the flavours are amazing!!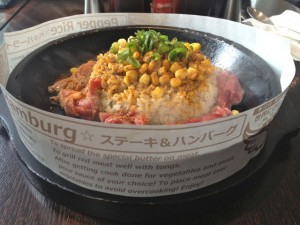 Other menu items include the Japanese hamburger, combos with chicken and enjoy a side of rice or fries! The lunch special chicken teriyaki is delish! With hard boiled egg, succulent chicken thigh slathered in rich, sweet teriyaki and plenty of rice.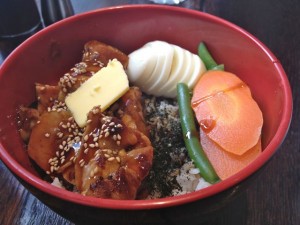 Fabulous! Great spot for a quick lunch or dinner and the atmosphere is really nice and relaxed. Can't go wrong!