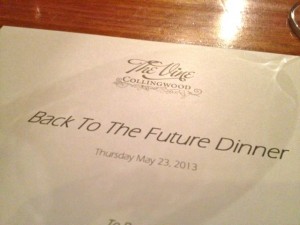 Away from the cool kids and hustle bustle of Smith Street the Lovely Ron is wearing both his chef and owner hat and is finally captain of his own ship. Hailing from Church Street's Enoteca for five years Ron has taken ownership of this traditional local and is slowly putting his own stamp on the place.
It is the typical old local pub, the regulars propping up the bar give you a bit of a look when you wander in, the service is easy going and friendly and there is a comfortable worn feeling to the place. Through the front bar and into the restaurant it's seems pretty much unchanged for the last decade but there are a few touches of Ron starting to peek through.
The menu is pub classics with counter meals like your burger, rissoles, kiev and curry. The venue has, by all accounts a great local lunch trade with parmas and steak sangas going down a treat. In the evenings a more refined offering of top notch steaks and fresh market bought fish. Amongst the familiar pie and schnitzel there is roast duck with orange sauce and crumbed brains and bacon.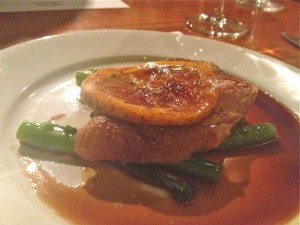 We are lucky enough to have a sneak preview night, hailed 'Back to the Future' we are putting our Flux Capacitors on full and enjoy 'everything that is old is new again'! Ron is re-interpretting old classics with a modern twist and we are in for a treat with steak and kidney pie, surf and turf and oysters kilpatrick.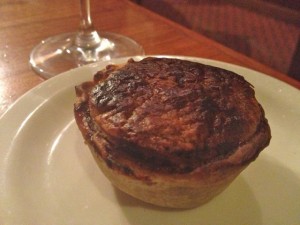 Set your DeLorean speedo to 88mph (141.6kph) and travel back to enjoy garlic bread, slathered oysters, duck a la orange and some fabulous fries!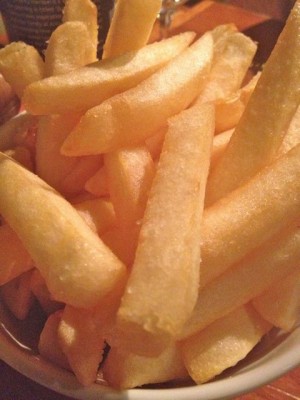 Easy Going, comfortable and on the up – watch this space for more from The Vine!