Cheese, Cheese, Cheese, Cheese, Cheese! If you like Cheese and if you like Wine – you need to get to Milk the Cow!! Opening at the top end of Fitzroy Street it is a little nook of heaven! I loved that we wondered in off the street on a rainy day and plopped down on the chairs before suddenly realising the smell.. What the… OMG it is Cheese! Great big fridges displaying rounds, wedges, chunks and hunks….!!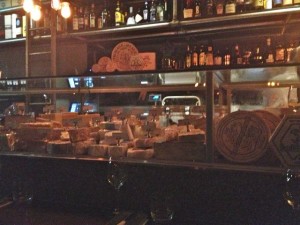 Milk the Cow is the the brainchild of Daniel Verheyen, a hospitality genius that decided offering a venue with 100 cheeses and a few drinks might go down well!! Daniel has made sure that with Laura guiding you through cheese and Andy helping with the right beverage match you could come here many times and have a very different experience… but it would always be amazing!!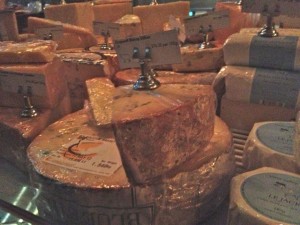 You can match cheese with wine, cheese with whiskey, cheese with beer, cheese with quince, cheese with cheese! It is an anything goes, whatever pleases you venue, just load up your cracker and smile! Unless you don't like cheese and then you have no business being here so leave!!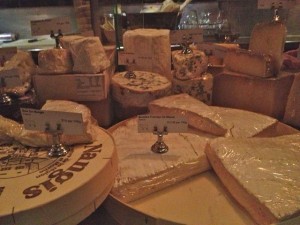 You can peruse the fridges and choose whatever takes your fancy or you can take the experts recommendations plus cheese flights!!
Open most days until late except Mondays this is the kind of place I can see myself spending far too much time in!!
Check out the website for all the goods stuff plus news and events coming up!