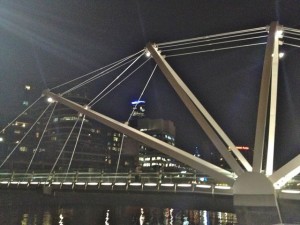 I am a big fan of the development down at South Wharf and the many places to enjoy a drink and something to eat have fast become our favourite hang outs. With Shed 5, Akachochin, Bohemian, Meat Market and new Favourite Bangpop replacing the old Sharing House… there is literally something for everyone!
There are also several good bars to enjoy a drink and some good old bar food, The Bridge is one of those! It's a big space next to the river and it's a nice place to hang out!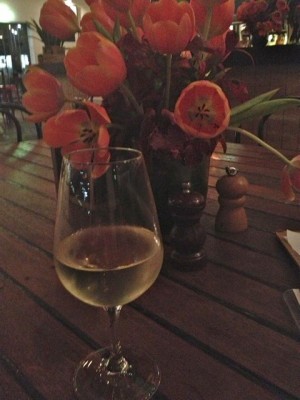 The menu is a great selection of sharing plates, burgers, steak sandwich, wraps and more! And did I mention that you can sit and watch the world go by on the river!!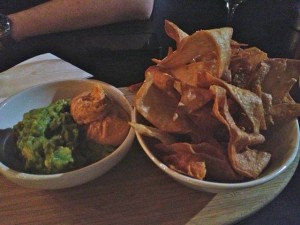 Hummus and Guacamole with flat bread chips – yum! You could see fellow people enjoying a drink around us look and think 'Hey I want that!!' as the plate went past! Super crunchy (fried) flat bread chips with delicious dips. Perfect with a cold glass of riesling!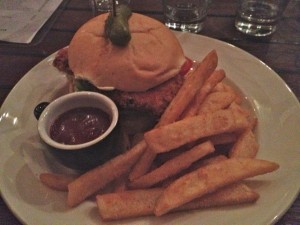 Crappy picture – apologies but the lighting is nice and subtle and I didn't want to blind everyone with a flash! It was a great friday night burger! With aioli, tomato, lettuce and crunchy chips it was delightful!!
Hubbies burger looked real good too and the fact that every plate was clean when they took them away can only be a good sign!
A perfect spot for some shopping and lunch or a stop off on a lazy Sunday or on your way to the footy!
Happy days!