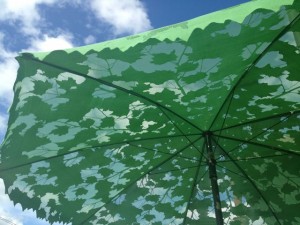 South Melbourne Markets getting pretty cool these days, with a funky pop up street of gorgeous little cool things and the latest and greatest in Melbourne Mexican fare – Paco y Lola BUT there is no one cooler than the Clement Coffee Crew!
They exude the dude!! They are just rollin' ….. okay regardless of me trying to be cool – they are! AND their coffee rocks! One of my favourite spots to grab a cup, it is an unexpected weekday treat or a weekend must!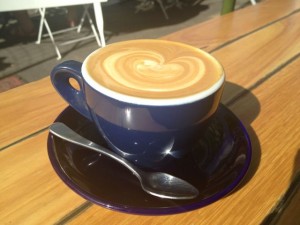 Rain or shine it should always be Clement time!
****************************************************************
Last Published 14th July 2012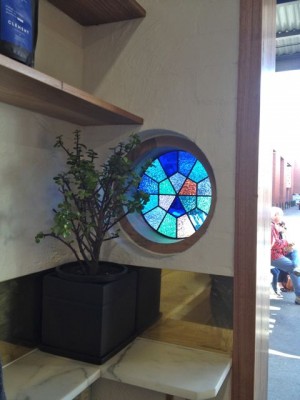 As a coffee addict it is always good to find the perfect fix!! Clement is new to South Melbourne Market and have turned a tiny space into a perfect CA (Coffeeholics Anonymous!!) meeting spot!
Attention to the details is big here! The colourful design of the back wall, the quirky little round window and the cakes display all make for an interesting time whilst you wait for the coffee masters to do there thang!
So coffee – there is a choice of two today and the 'tasting notes' make for a hard choice!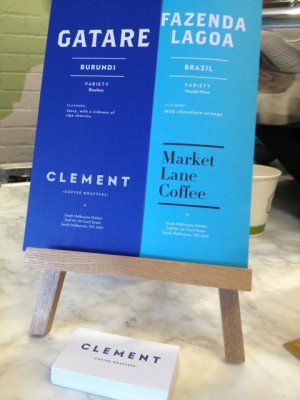 Juicy richness of ripe cherries or Milk Chocolate Orange – are we having coffee or picking chocolates!! We go for the Brazilian Mundo Novo and it is sensational! Smooth, creamy – seriously makes me want to head straight back there now for another fix!!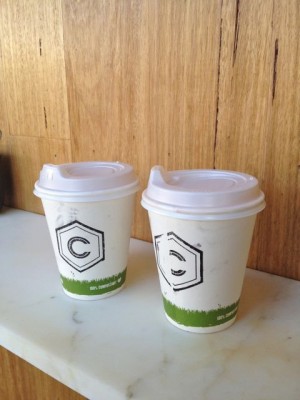 The coffee dudes know their stuff and they are rockin' my world!! AND if that wasn't enough there is a gorgeous display cabinet with sweet treats on offer too!!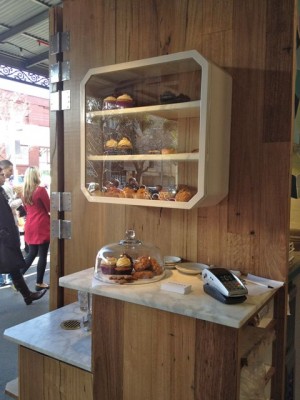 We nearly make it out the door before hubby goes back in for a Gingerbread 'person'!! Gorgeous, gorgeous, gorgeous!