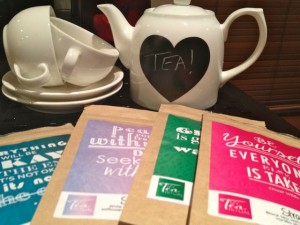 It's Tea Time! There is nothing nicer than a package of tea arriving at your desk! Brightly coloured packets of gorgeous teas with their own cute little messages! My Tea Ritual is all about the Tea!
My Tea Ritual began from a deep passion for tea and the way it can reconnect you to yourself and the present moment.

I've always loved tea, but what I loved even more was the act of drinking it and what it brought to you by the act of mindfully doing so.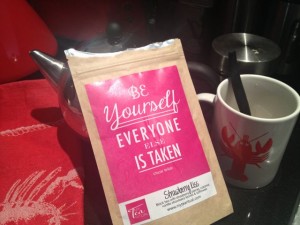 The Strawberry Kiss – Black tea with strawberry pieces, caramel, vanilla strawberry leaves and safflowers. Amazing!! The smell is just yummy and best of all … it smells like it tastes! Not one of those teas that offers such a rush of flavour on the nose but you end up with a cup of hot water that tastes northing like it! Not here this is the real tea hit and they are wonderful!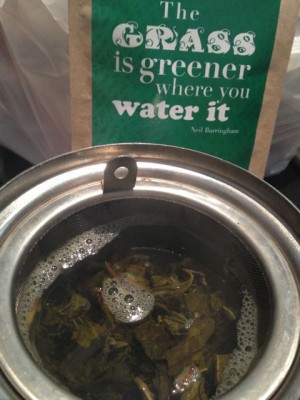 Minty Moroccan Magic is the perfect balance of mint and green tea for me. As per the website "This minty tea will wake you up and boost your concentration and metabolism. It is an exquisite blend of green tea and fresh mint leaf flavour done in the true Moroccan style. The fresh mint scent lingers in the cup, transporting you to a Moroccan tea room leaving you feeling refreshed and full of life. With the benefits of green tea and the popularity of peppermint you can't go wrong with Minty Moroccan Magic. And it does, incredibly lifting, I love that the tea is made up of big leaves, no little pockets of green dust here!
There is a range of wonderful teas available at My Tea Ritual and you can also enjoy a regular subscription through Agenda Selects
More Tea Drinking to come! Check back soon!