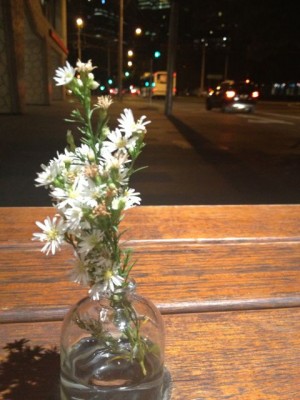 My Mexican Cousin has left the building and in it's place is Blondie – offering a quick and simple bar menu outside and a more extensive menu inside this is a great spot for something fast and yummy before a show.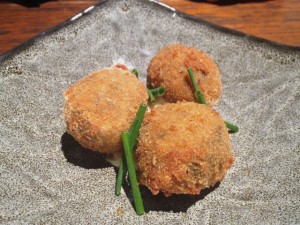 It feels like everyone is still finding their feet, wrong menus, missing tabs and missing plates, cutlery etc but roll with it and the reward at the end is overall pleasant! The arancini were delicious – could eat a bucket of them!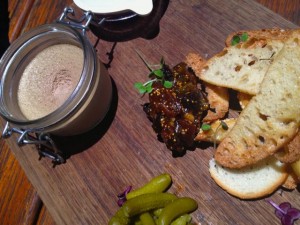 The Chicken Liver Pate was gorgeous, smooth flavourful though it did look like someone had stuck their thumb in ours!! Could have done with a bit more bread and some of this was a bit too grilled or I did wonder if it has been deep friend quickly. But it was all yum and the chutney was fabo!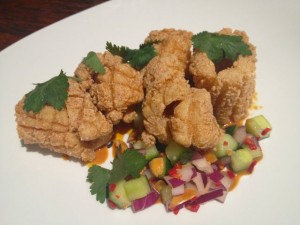 Calamari was delish, hubby struggled a bit with his piece with the outer skin bit still attached and stretching out as he bit into it! The little relish with it was just gorgeous with red onion, coriander, peanut and chilli – will be trying to replicate that one!!
It is a great stop off for something lighter on your way to the Arts, enjoy a glass of wine and quick food which is always good when the curtain is coming up!