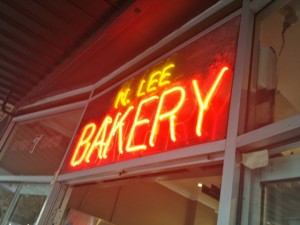 The legendary Banh Mi – Vietnamese BBQ Pork Roll, crusty white baguette, pate, carrot, sweet bbq pork with that pink edge, chilli, coriander – DIVINE!!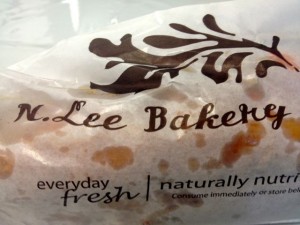 There is a reason that no matter which N. Lee Bakery you are at there is a queue out the door, and for good reason this is quite possibly the best lunchtime treat ever!!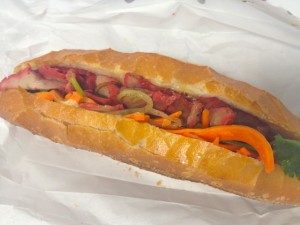 This is soooo good! Gorgeous fresh white baguette, sturdy enough to carry the many elements that make this a perfect sandwich! Luscious, meaty pate meats sweet, succulent bbq pork.  Fragrant fresh coriander plays with hot red chilli and carrot is a fresh crunch!
Take me home N. Lee!