****************NOW CLOSED*******************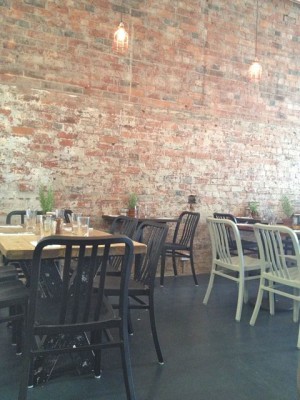 Gorgeous fit out (much better than the old bike store!!) Love the exposed brick and comfortable chairs and friendly staff! We only popped in for a coffee but that menu is damn tempting!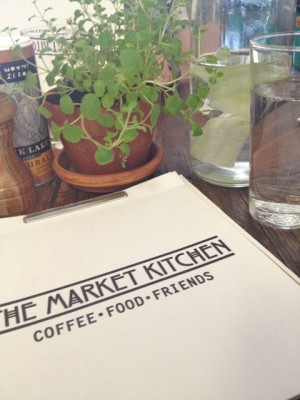 Love the herb pots on the tables and the water with slithers of cucumber placed on the table as soon as we sat, its hot and the water is refreshing and super lovely!! Breakfast or lunch there should be a little something for everyone, but lets talk business….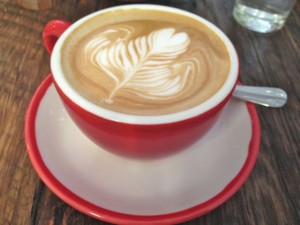 Perfection! It was beautiful to look at and tasted just as good!!
So burger or pulled pork, burger or pulled pork? We aren't even hungry but I want!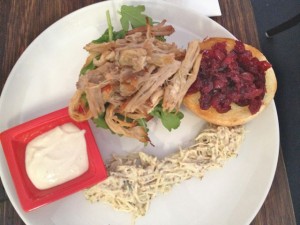 Pulled pork with cranberries and apple and celeriac remoulade……. AMAZING! The roll was great, the pork was tasty and I loved the creaminess of the remoulade and the fruity hit from the cranberry!
Just want we needed on Clarendon Street if only they would do dinner!