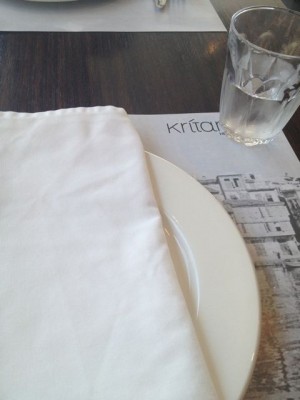 A little piece of Greek heaven in Bridge Road! The welcome is warm and the menu is all the great favourites and a few new twists. We are grabbing a quick lunch but I would love to have stayed and gone crazy on a mezze and some lovely wine! But we are on a clock so quick run through all of the delicious choices on the menu and we are sold on Saganaki!!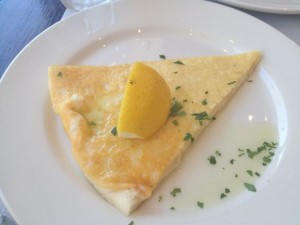 Oh the salty, cheesey, rich heavenly burnished saganaki! Amazing, hit it up with some lovely lemon and it is a naughty but wonderful dish!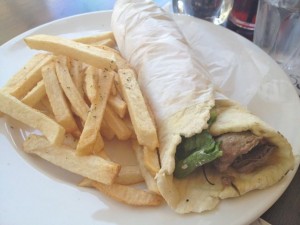 Lemon Lamb Pitta – WOW! Succulent, aromatic lamb with real lemon punch and fresh salad with tzatziki sauce – the perfect lunch and with fantastic herbed chips that are dry and crunchy and fab!!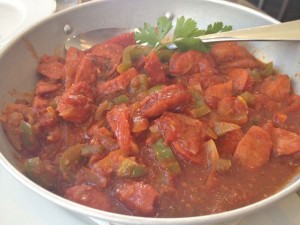 Spicy Sausage Casserole is a generous bowl of succulent sausage in a wonderful tomato and capsicum sauce, just heavenly!! Our lovely waitress made sure we had heaps of bread to dip up the lovely sauce and she made sure we have everything else we needed too! She was just lovely!
It was short but sweet – definitely be back for a longer visit next time!