Another new kid on the block and the cool dudes have arrived with their killer pizzas! Shawcross Pizza is a friendly place to drop in for a slice or two… or three! They are so good you will want to stay all night!
It's an easy going vibe with friendly staff and a fun menu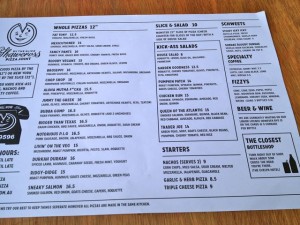 Pizzas, slices, salads and the perfect three starters – nachos, garlic & herb bread and triple cheese bread! Happy to take up the offer of some Nachos whilst we work through the mouth watering pizza choices!!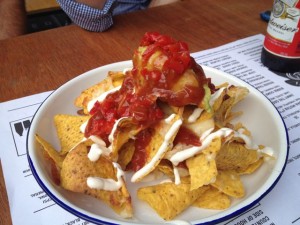 Nothing fancy but well made, perfectly melted cheese and tasted goooood!!
Pizza time, I want them all all but not today! The 'Mexecutioner' made me smile- we had to order it!!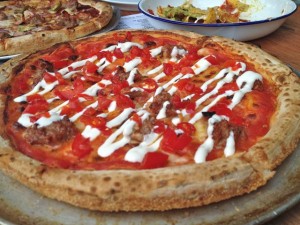 Chorizo, mozzarella, spicy salsa, sour cream and chilli…. frickin' awesome!! Nothing more I can say!!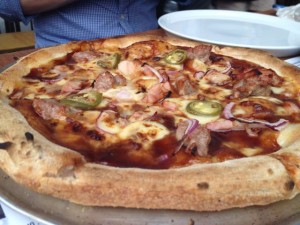 The Notorious PIG! Pork Sausage, Bacon, mozzarella, jalepenos, BBQ sauce and onion…. not the healthiest choice but it was sooooo good! Loved it!
I did beg a few times to the lovely owner 'Izza' – pizza without the P!! (maybe not spelt like that!!) to move to South Melbourne we loved them so much but they didn't seem to fancy that idea!!
A great spot for a slice and a beer – what more could you ask for!
Skip next door and you can enjoy also enjoy a gourmet sausage at Phat Brats… I think I have to be glad they aren't open in South Melbourne! The temptation would be tooooo much!!