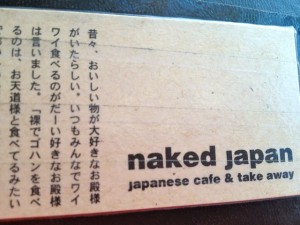 A big fan of this little hero on Albert Park, a perfect spot to sit outside on a sunny evening with some stunning Japanese and a cold beer!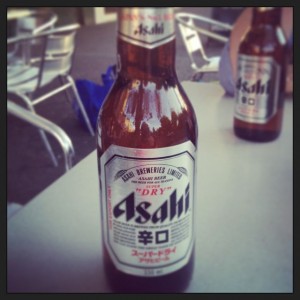 I swear I probably have the same dishes everytime but they are sooooooo good!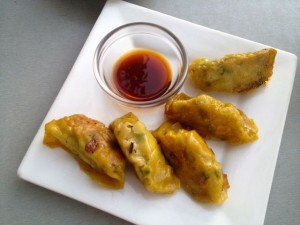 Gyoza – amazing! Super fresh, perfect wrappers and wonderful moist, aromatic filling – TOPS!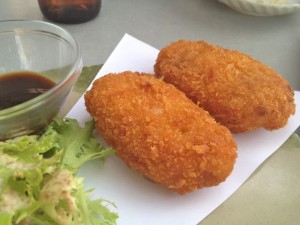 Creamy crab croquettes – stunning!!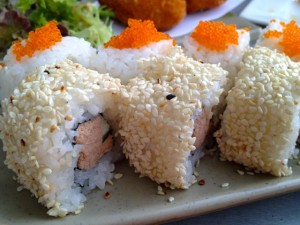 Sushi – fresh, perfectly pretty and very tasty!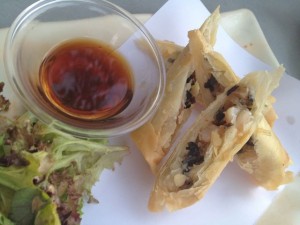 Spring rolls, just stunning with mushrooms and prawn – perfection!!
Can't fault this little gem, the menu rarely changes and neither does the high standard of food and service!
********************************************************
Last Visited 16th September 2011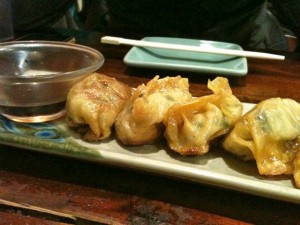 Spoilt for choice of restaurants in Albert Park, the tiny hole in the wall Japanese, Naked Japan is an absolute gem!
A fantastic spot on a summer evening, the restaurant doubles in size with the outdoor seating, the staff are full of smiles and it's a great place to rock up with a cold bottle and share some impressive Japanese homestyle cooking.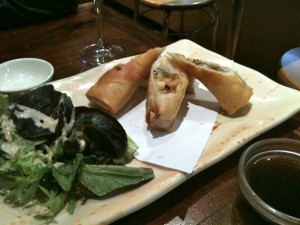 The ebi spring rolls are a favourite, prawns, mushrooms and noodles encased in crispy light pastry with a soy dipping sauce, they are seriously good!
The sad news is there are no creamy crab croquettes left but we go for the vegetable croquettes, hashed potato and vegetables in a seriously crunchy casing and dipped into Japanese mayo and tangy sauce are delightful and I am almost recovered from the lack of croquettes!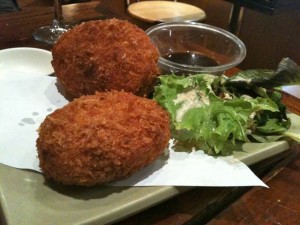 The gyoza are browned perfectly and are packed full of a pork, cabbage, ginger and spring onion mix that reminds me how good Naked Japan is and how gyoza can be made very badly sometimes! There are little pillows of Japanese heaven, more please!
The Spice Tuna rolls look great, lightly cooked tuna and cucumber with flying fish roe and sesame they are a generous serve and very lightly spiced, they work well together. We also sneak in a serve of the calamari, crispy without being greasy there is plenty of crunch and it comes with a gorgeous wasabi tartare that I adore!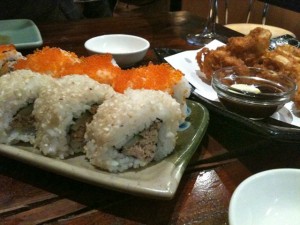 We finish up with meatballs, little balls of beef with a lightly spicy Japanese gravy, they are rich and the sauce is dark and deep.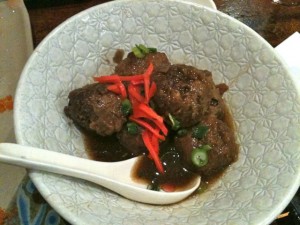 The food at Naked Japan isn't fancy but it is always well presented and incredibly tasty. A good local hang out we are lucky to have such a great place on our doorstep and we'll be back for croquettes again very soon!