Ooooh Baby do you know whats thats worth oooohhhh heaven is a place on earth!! And it's just up the stairs from Naked For Satan!! Get yourself to Naked in the Sky!!!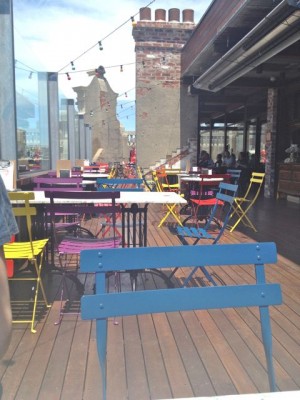 Possibly the best rooftop in Melbourne you have great views, great set up, great staff, great food and possibly they are pumping laughing gas up there too because we had the BEST afternoon ever!!
The menu is the next level from the pintxos downstairs with even more amazing combos to pick from with a damn good wine or beer!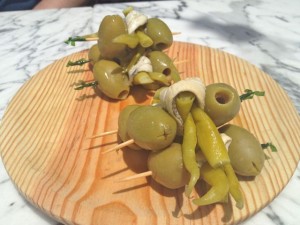 Love anchovies? Love olives? Love Green peppers? Get some Gilda people!!! Three traditional pintxos of white anchovy, olive and little pickled green peppers – these are to DIE for!!!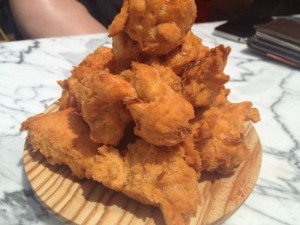 Pan Frito! fried bread balls with paprika and onion…. divine!!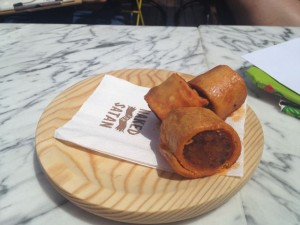 Txistorra Rolls! Basque Pork wrapped in pastry are sooooooo yummy!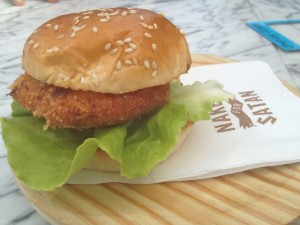 The salt cod burger with pil pil sauce is so crunchy and creamy and … oh I really want one now!!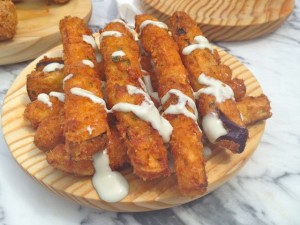 Eggplant chips with honey and blue cheese – crunchy but creamy, just the right amount of cheesey and the sweetness of the honey was a perfect combo…. do they deliver?!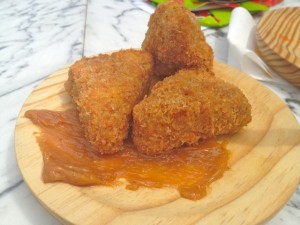 And the finale? Friend cheese wedges with quince aioli… seriously amazing!!
I know if someone can see me I almost look in pain as I type but it is just from the thought of how amazing the food was here!!
Such a good spot, the inside fit out is also impressive, I loved the the toilets!!
Super cool, super hot a perfect spot for summer!
Check out downstairs to – Naked for Satan