Lurking under the Prince is my new favourite Mexican!! With Melbourne flooded with enough Mexican restaurants to through a empanada at you would think there wasn't room for one more… but! Acland Street Cantina is absolutely welcome and pretty damn good!!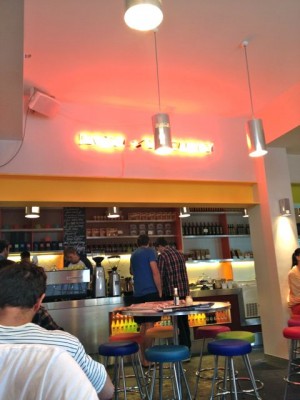 An impressive conversion from the old dark bar that dwelled previously the guys have managed to create a light, airy, funky front cantina with the grown up nighttime cantina in the back! Open from sunrise to sunset ASC is bringing you Mexican for breakfast, lunch and dinner!
The menu is a great mix of all the traditional and some un-pronouncable!! We are there for weekend brunch which means we can eat whatever we like!! Burritos, tacos, tortas and tortillas – go for your life!!
The staff are lovely and friendly and obviously still settling in, heaven forbid when the Epicure write up comes and they get slammed as there are still a few glitches to iron out. But for anything that was forgotten or missing the guys had no problem sorting out and always with a smile!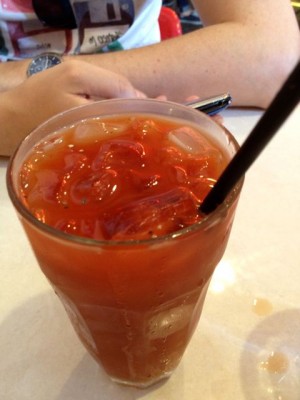 My Bloody Mary did arrive as a latte but was quickly replaced with a guarantee it was the best one he had ever made and double checked is I like spice as this was lip tingling, steam out the ears hot!!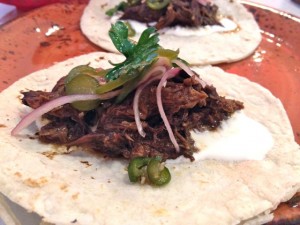 Pueblan Style Goat with red mole – am impressive amount of goat! Slow cooked and fabulous! Falling apart succulent… need we say more!!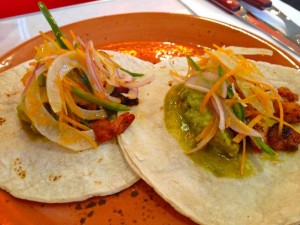 Spicy prawn with guacamole, pumpkin slaw & tomatillo salsa = STUNNING!! So goooood!!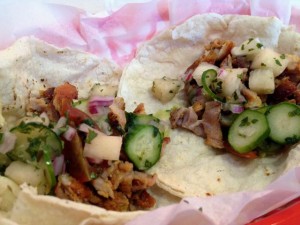 Spit roasted pork with pineapple salsa – LOVE these, love the fruity spike with the yummy pork!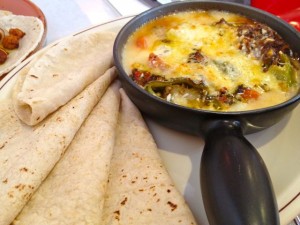 Okay so we ordered Frijoles… we got Queso Fundido with chorizo and BBQ chili de aqua!! Wasn't sure when it arrived so we tucked in and it was IMMENSE!! So cheesey with gorgeous meat and chilli and ….. some mistakes are the best thing ever!!
This is a top place and with $5 tacos you can't lose! Grab a beer, get some guacamole on and get your tacos going!!!