God I love this place! I dream about these burgers and torture my husband whenever we go with work and send him pictures of juicy gorgeous burgers and cold beers!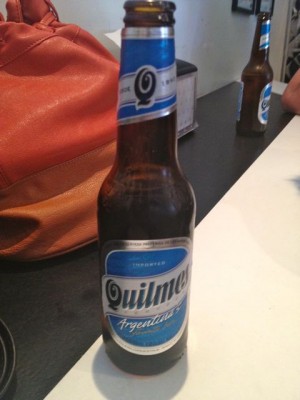 The guys have maintained the simple execution of amazing burgers and beers and this time it's getting hot!!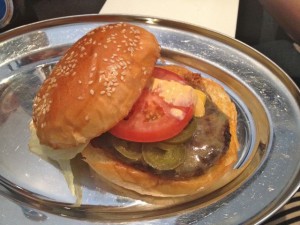 Ladies and gentlemen I give you – DENISE(the hot one) Huxtaburger with jalapeno & sriracha mayo – there are not words to explain how mind blowingly amazing this burger is! The beef speaks for itself, rich, succulent, meaty!! And then to chuck a bit of jalapeno in there = HEAVEN!!!
How good was it?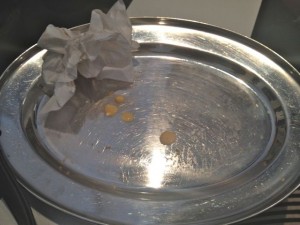 If it wasn't a bit rude I would probably have licked those last drops up!! Gotta love Huxtaburger and bring on number two!!
********************************************************************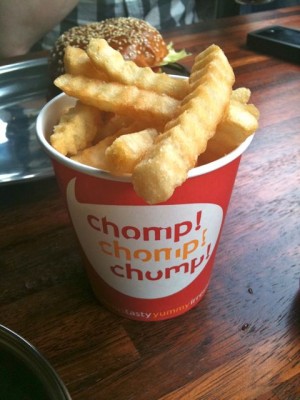 Previously published 7th January 2012
Faced with the choice earlier in the week we stood on Smith Street and debated between Huxtable and Huxtaburger – decisions decisions!! We chose Huxtable and it was amazing but today I get to go to Huxtaburger too!!
It's a little burger stop with a few tables outside, the posters in the window next door show Bill Cosby shouting something is coming – an extension maybe!!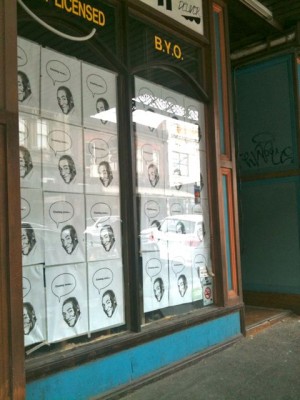 The menu is simple, as is the mantra – 'Hot Beef, Cold Beer' With 5 burgers on the menu, these boys are not messing around! No gourmet, la di da, blah blah burgers just 5 burgers including one for the kids and 'Denise – the hot one' which I really want to go back for!
We go for the Huxtable burger and fries, and it arrives on a silver platter and looks damn good!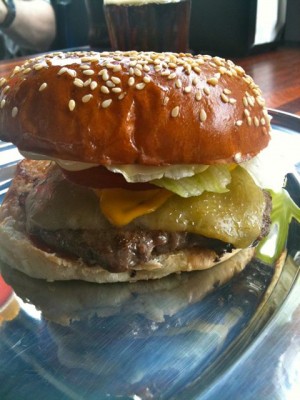 Lets take a moment!! ………….
Firstly the sesame topped roll is glistening! It looks picture perfect and is lightly toasted and gorgeous! The wagyu beef patty is fresh, not too big, not too small just right! Grilled perfectly so just still slightly pink and then placed lovingly into the perfect roll along with mustard, mayo, tomato sauce, tomato, cheese, lettuce, pickles.
DIVINE!!
It's only January and I think I have my favourite Foodie Treat of the 2012!
Fries are fantastic, crunchy, not greasey and in their cute little bucket – add sauce and sit back and relax, heaven is a wonderful place on Smith Street!
What did hubby think? to quote "We should move here!!!"