A trip down Grey Street can sometimes be a bit scary! BUT worth the trip to get to the crossroads at Barkly and you find a fast developing foodie destination with Newmarket Hotel, Matchi, Mr Wolf and the list keeps going and also the lovely Graze on Grey.
Currently on a Saturday afternoon you can chill out and relax in the back garden area and score a pretty impressive rib deal!! Ribs, Hand cut Chips and a beer – $15!! You would be crazy not too!!!
This weekend it was beef ribs and for $15 you wouldn't expect such a generous serve!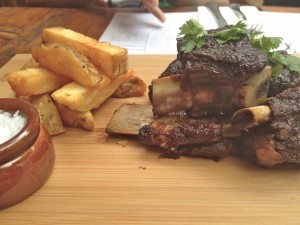 Sooo good and they are perfectly cooked! Don't believe me? Look it just falls off the bones!!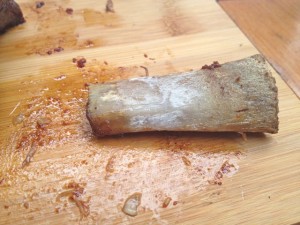 AMAZING!!
Next week is …. you'll have to find out! Check out their facebook page!