Always tricky when a restaurant has received so much attention to not go in with high expectations! Sometimes that can be a bit unfair and I think I thought Golden Fields would be more than I experienced recently, there wasn't anything wrong but it just didn't wow me…. maybe I was still half asleep!!
We got a great spot outside on a relatively quiet Saturday lunchtime and the service was friendly, quick and helpful. The menu was really interesting and there was plenty of great sounding dishes to choose from. We enjoyed a nice glass of Prosecco as we whittled down the choices and then dived in for oysters, dumplings and more!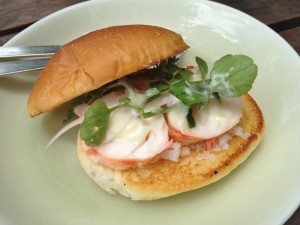 The famous 'New England lobster roll, hot buttered bun, cold poached crayfish, watercress & Kewpie' was nice enough but I must be the only person that thinks that $15 for a little roll with two tiny rounds of crayfish is a bit much?! I don't know if the portions have changed or I was unlucky but this was not the lobster roll I had heard so much about….. as described by fellow diner a bit measely.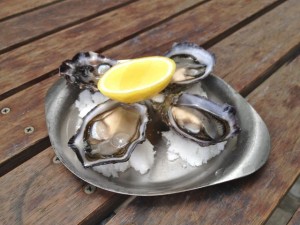 Oysters were nice enough – fresh, perfectly shucked!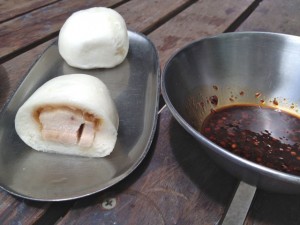 Rustic pork dumplings, Shanghai chilli vinegar (2 pieces or one bun cut into two pieces!) had great flavour and sauteed snowpeas with lap cheong and broccoli was tasty but there was just something missing on the day! Maybe it was just me!