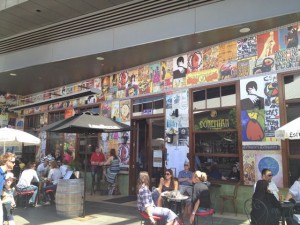 Southwharf waterfront has become the amazing restaurant mile! From The Boatbuilders Yard to Shed 5 to The Meat Market, from Akochochin to The Sharing House you can't help but trip over a great place to eat here!!
At the end of it all is the Bohemian… just gorgeous! Tapas, Wine Bar, Spanish heaven! On a balmy Sunday afternoon there are a couple of lovely guys playing soft music, the windows are open and the staff are super friendly! The menu is packed with Spanish Favourites and we are going in!!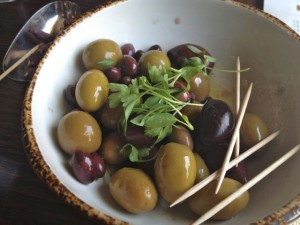 'Acitunas – House mixed olives' sometimes a bowl of olives can be a token gesture but when there are this good they become a meal! Hearty, flavourful and just wonderful!!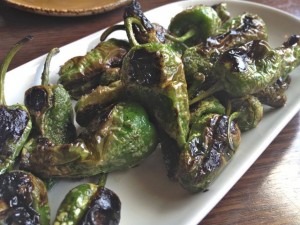 Beautiful burnished padron peppers, what is it they say – 1 in 5 is a hot one!! I got it and it was fab!! Love these!!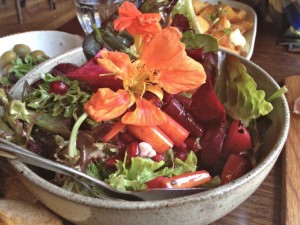 House Salad – again can be a dish that doesn't inspire much but this? If there was an award for the best house salad – hands down winner! Not just any old boring salad, we have edible flowers, roasted beetroots, baby carrots, pomegranite…. just gorgeous!!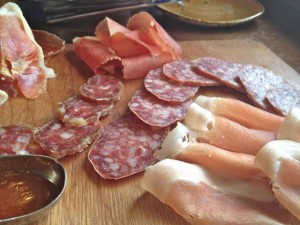 'Cured Meats – A selection of Spanish cured meats served with toasted bread and tomato marmalade' AMAZING!! Firstly the tomato marmalade is to die for! And when you put it with the fennel salami – SMACKO!! The most amazing flavour! A perfect recommendation from staff members who obviously try the food, embrace the dishes and have some real passion for their roles. The platter was a generous board of Chorizo, Bresaola, Lomo
a Spanish cured pork loin, Fuet – Spanish salami with fennel and Jamon
18 month cured Spanish ham – SENSATIONAL!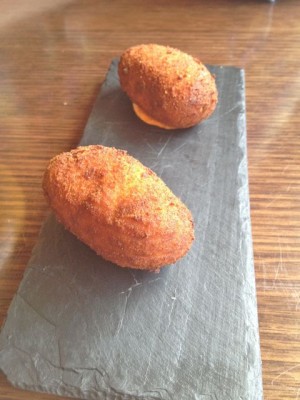 The Croquettas change daily and todays Chicken and Jamon are gorgeous!!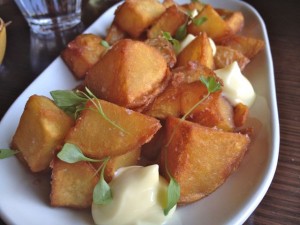 Patatas Alioli – enough said! So good!!
We couldn't have had a nicer afternoon with Bohemian and can't wait to come back for more!! Te veo pronto – see you soon!! (LOVE a good google transaltion!!)