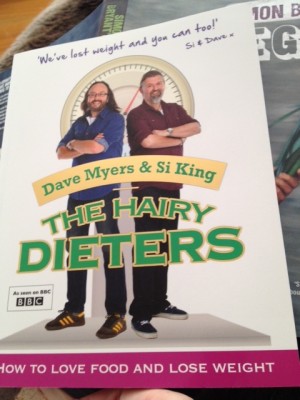 Nearly there! Only two more books to go! Looking forward to cooking 'freestyle' next year!! This one is a totally cute book from the Hairy Bikers who have lost a LOT of weight! To big, hairy boys who love their food have suddenly dropped half their body weights and are looking fantastic! BUT without losing the flavours and the foods that they love!
Recipe 1 – Chicken curry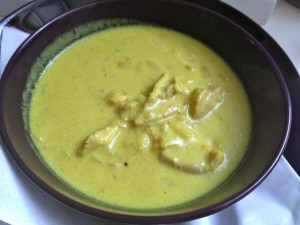 I love making curries from scratch and this was a really great simple one pot recipe however I didn't follow it to the letter and somehow ended up with a bit of a weak, watery curry 🙁
Will be back for more of this one in the New Years Health kick!!
The 2012 Cookbook Challenge – at least one recipe from one book, every week, for the whole year! Or 52 books at the end of the year!!
Click here to see the adventures so far!
2012 Cookbook Challenge :- Recipe counter: 201