CLOSED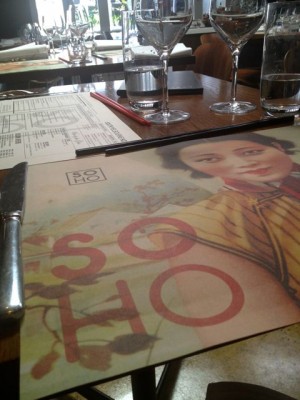 The old Palace has a new resident and it is spicy, hot and very tasty!! A perfect spot for a Saturday afternoon lazy lunch, especially when the winds are blowing hot and they have watermelon and vodka cocktails!!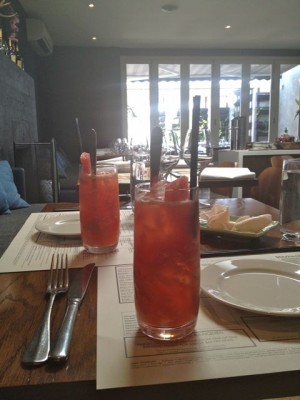 The menu is a fabulous list of hawker tasting dishes and hearty curries, fish and noodles, the decor is nice and I like the view straight into the kitchen.
But we are here for food and we are starving!!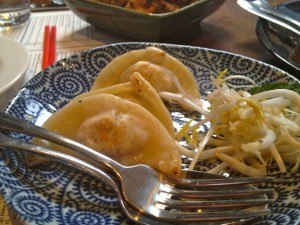 Steamed pork and garlic chive dumplings with chilli sauce are perfect! Nice flavour, great dumplings and good hit of chilli sauce! Happy days!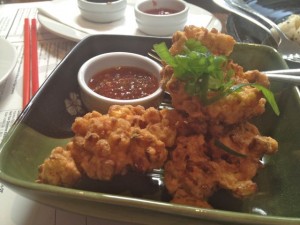 LOVE the Chili, cashew & pandanus corn cakes with a genius nahm jim sauce – my fave dish! Soooo good!!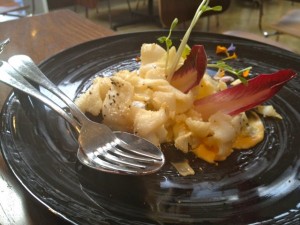 LOVE squid and this was a new favourite with ginger and roasted rice it was nutty, crisp and delish!!
The sweet potato fries with wasabi mayo are to diiiieeee for – even though they are the slightly healthier option!!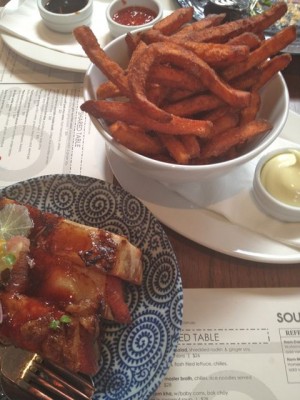 And the amazing Sticky plum and pork short ribs with Asian herb & citrus salad – Sensational!! 'Salad' might be stretching the scattering of fruit and touch of herb but it was a generous serve is wonderfully moist, fragrant, melt in your mouth pork…. WOW!!
Such a great please, great staff, great bar, great air conditioning and damn good food!