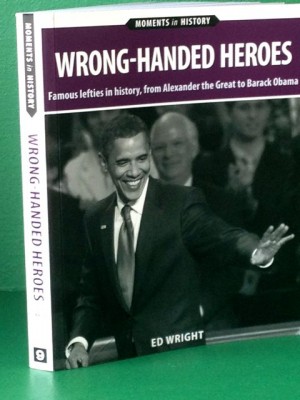 Hurrah for lefties! Not sure if being a lefty makes baking harder but there doesn't seem to be any issues here! Gorgeous fresh bread, cute teapots, smiles and a damn fine breakie list! I love a list that leaves you negotiating which dish to have because you want them all!!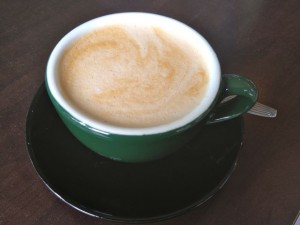 Coffee is fantastic! So good we have a few!!
But we are hungry and breakie is looking fine!!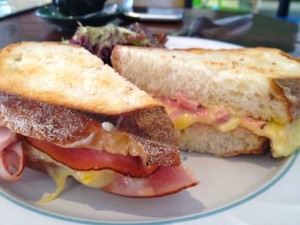 Ham and Cheese with brie and bechamel!! Oh yes!! Just a wonderful breakie!!
But I was all about the Green Breakfast!!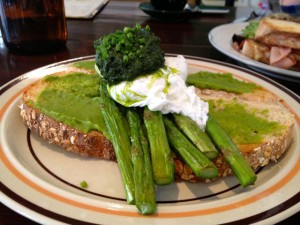 Multi grain with herbed pea mash, roasted asparagus, salsa verde and perfectly poached eggs! HEAVEN!! Healthy, super charged and green!! Loved this dish, breakfast of champions!!
Gorgeous place, fantastic we don't have to walk far!!