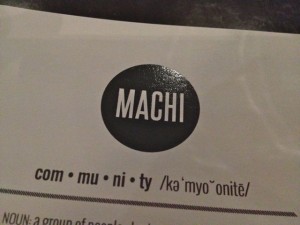 Inkerman Street has gone from zero to hero in a very short space of time! With new apartments springing up at every space and great eateries to go with them we find ourselves in the latest and greatest Machi! I adore Japanese and I have to say Machi knocked it out of the ball park for me!
They hit a home run on every base! Service, food, atmos, crockery, wine list – there was nothing to fault and the food was monumental!!
It was a touch choice with so much fab food on the menu and $55 per person chefs choice was tempting but we all wanted to make sure we were getting our favourite choices so we went on a four person rampage of some of the best Japanese in Melbourne!!
Sadly my pictures were not so legendary, not wanting to kill fellow diners with too much flash we went with the sultry food look! WIll just have to get a new camera or go back on a lunchtime for some natural light!!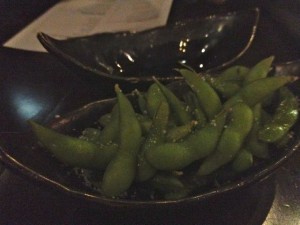 Edamame – my favourite pre-dinner snackage! Lovely little pods of soy heaven!! It's natures candy kids!!
'Wagyu crunch' with japanese tartar sauce OMG I am in heaven!! My ideal dinner is a dream of all of the starters on a menu, a smorgas board of canapes! IF that ever happens these have to be on there!!
Pork gyoza were textbook perfect, so delicious, fragrant little pockets of perfectly steamed pork YUM!! And then the Japanese pumpkin seaweed salad – something a bit different and incredibly good! If all salads were like this!!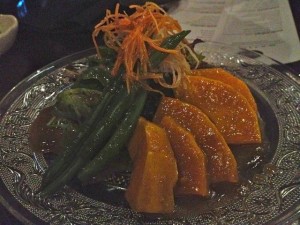 Crisp fried calamari was delicious, no greasy rubbery Brit-Style calamari here! This is fresh, lovingly prepared and cooked with absolute perfection!!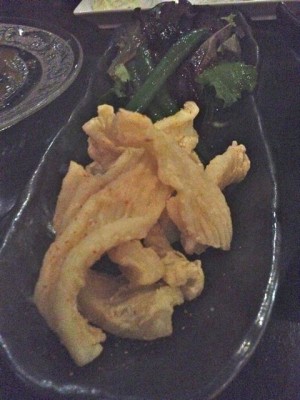 There is a whole list of gorgeous sushi and sashimi so we ordered a few, trying to control ourselves from not just getting everything!! And our platter arrived looking so gorgeous with our moreton bay bug, spider crab and tuna inside-out!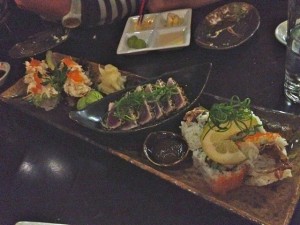 The picture does not do this justice, it was AMAZING!! This is when I click and remember there is a Nobu ex-chef behind this wonderful food and here we are in little St Kilda! How lucky we are!!
So the main reason we are so excited this evening? The slow cooked lamb with soy, Oh yes! Slow, moist, succulent falling off the bone-tastic!!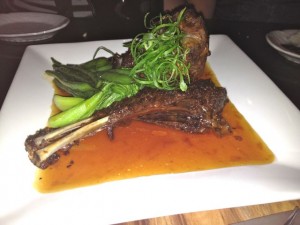 Just mind blowingly amazing!!
But wait! There's more! The dessert platter? It would be rude not too!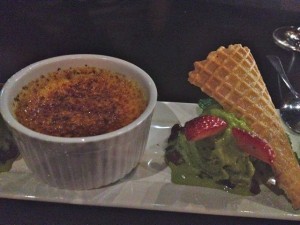 Imagine – Green tea, brulee, Kurogoma black sesame, ice cream all together for you enjoy!
Machi you have won my heart! We are forever betrothed in Japanese Fusion heaven! See you very, very soon!!
xxxxx