A long time resident of Bay Street Dalmatinos is bringing some Euro flare and they are doing a damn good job!!
A cool night this is the perfect spot for some comfort food, steaks, stews, fish and polenta join a plethora of delicious sounding dishes! It is a great spot for an itimate evening and that is why the pictures are pretty bad!! Can't be flashing everyone with my camera!
So pictures will not do justice but – Srdele u sauru 'WESTERN AUSTRALIAN SARDINES MARINATED IN RED WINE VINEGAR, ONION AND ROSEMARY' are just gorgeous! And the 'ZUCCHINI FRITTERS' Fritule od tikvica hit the spot too!!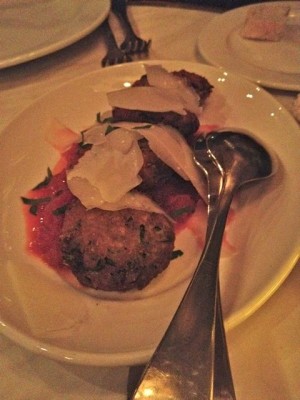 My Black Angus Scotch Fillet with mushroom truffle sauce, garlic sauce and green beans special is a decadent, luscious plate full of blow your mind flavours that make you want to curl up into a happy little ball!!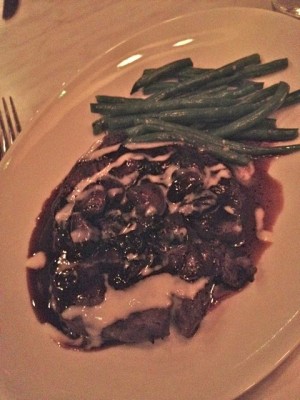 Just divine!! Hubby rabbit with polenta is honest slow cooked goodness and doesn't last long! With generous sides of chips and more we are full to the brim and there are plenty of smiles and promises to be back soon!!