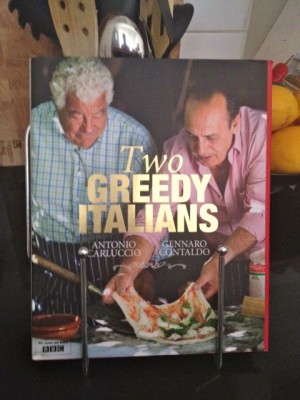 This weeks book is Two Greedy Italians from the TV show with the lovely Gennaro Contaldo and Antonio Carluccio, taking the boys back to their homeland after 30 years to explore their native land and the regional food. Amazing Italian cookery, all you need is a good larder and some great fresh produce! Really enjoyed cooking from this one! It was great to have a clear week and just enjoy a bit of spring weather, glass of wine and some great cooking!
Recipe 10 – Home-made skinless sausage with pepper sauce – Salsicce fatte a mano con salsa pepolata
So good! Simple, rustic with great flavours from the chilli and fennel and the banging pepper sauce!! Like an Italian kofta!!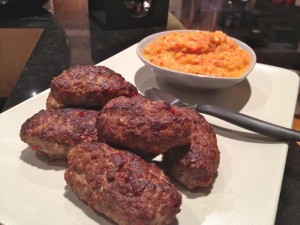 Recipe 9 – Courgette and cheese Bake – Zucchini alla parmigiana
Love this one, veggies with yummy cheese and tomato – such good flavours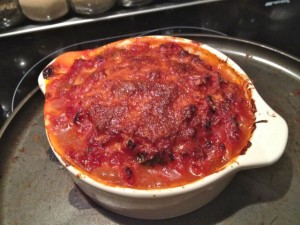 Recipe 8 – Raw Asparagus salad with parmesan – Insalata di asparagi crudi con parmigiano
Amazing salad! Such simplicity and good fresh flavours – I want this always!!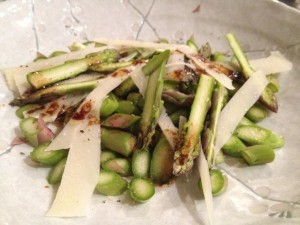 Recipe 7 – Courgette Salad with fresh mint and rocket – Insalata di zucchine con menta e rucola
Another great salad! So few ingredients but so delish!! Went perfectly with our amazing pasta bake!!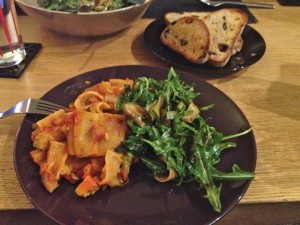 Recipe 6 – Filled pasta tubes with asparagus sauce – Paccheri Repieni con salsa d'aparagus
Start with……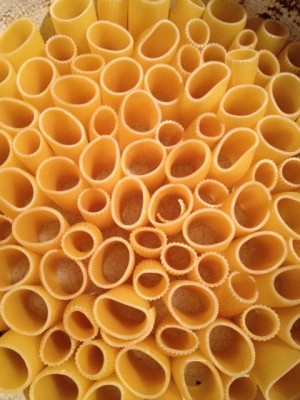 So pretty! And then you fill it with amazing veggie sauce and an asparagus dressing!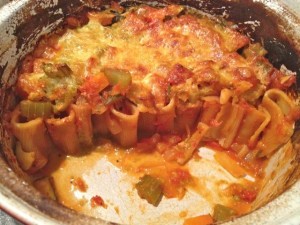 Recipe 5 – Housewives Chicken in white wine and vinegar – Pollo Casalingo al vino bianco
Another simple but delicious meal, this is one of the best books i have cooked from to deliver healthy, yummy food every night!!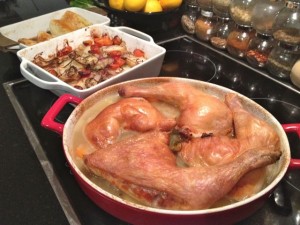 Recipe 4 – Sliced Roasted Potatos with Tomato, oregano and basil – Patate Arraganate
Delicious!! I reckon some lives in this and it would be a regular on my table!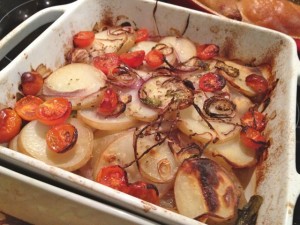 Recipe 3 – Fennel Gratin – Finocchi Gratinati
I love fennel and I love this dish, such a lovely dish and a different way to enjoy seasonal fennel!
Recipe 2 – Caramalized Orange Cake – Torta all'arancia caramelizata
My first time making caramel and slightly mis-read the recipe but managed to recover it … mostly!
The cake was fabulous, the almond meal was quite chunky and this make it super nutty and just lovely… but ut did fall apart a bit!!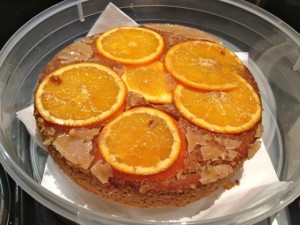 Recipe 1 – Crostini with Minted Courgettes – Crostini di zucchini alla scapece
Amazing spring flavours, simply good, healthy seasonal food!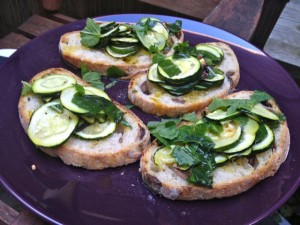 The 2012 Cookbook Challenge – at least one recipe from one book, every week, for the whole year! Or 52 books at the end of the year!!
Click here to see the adventures so far!
2012 Cookbook Challenge :- Recipe counter: 150