THIS RESTAURANT IS NOW CLOSED

*******************************************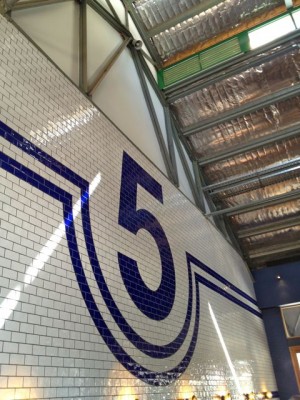 South Wharf Promenade just gets better and better! Now we have a light, modern Greek restaurant serving authentic modern Green treats with octopus, lamb, dips and flavours such as ouzo and feta! Its a gorgeous sunny day and there is no better a plan than a glass of Prosecco and a wonderful lunch!
The menu is lip smackingly tempting with plenty of small dishes to share as well a larger plates of fish, prawns, pork belly and roast chicken from the wood fired oven.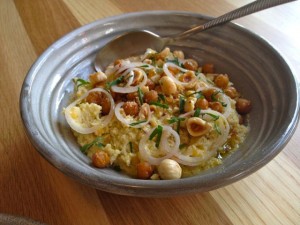 Ladies and gents I give you the most amazing dip in the world ever!! Flatbread and fava bean puree with fried chickpeas, shallots and hazelnuts – it is out of this world and a really generous portion for everyone to enjoy!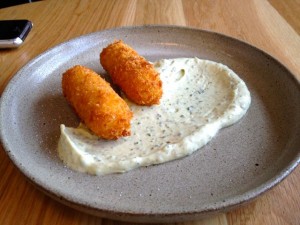 N'Duja and Mozzarella Croquettes with oregano & rosemary aioli, N'duja is duja a spicy spreadable pork sausage and very yum!!!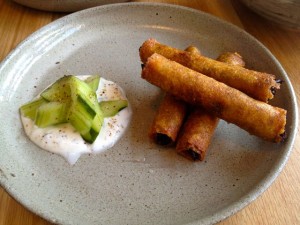 Slow roasted duck cigars with pistachio & amarene cherries are sensational! And the waiters recommendation to enjoy with the cucumber and yoghurt was spot on!! These were sooooooo good!!
Half Shell Scallops with fennel & ouzo puree and lemon crumbs are a big mouthful of amazing!! I LOVE the ouzo puree, it works so well!!
A great glass of rose and we have had a taste of something lovely that we know we will be back to try again!