Having only had takeaway before I never knew Ocha2Go has a lovely little restaurant going on and it is great! BYO, friendly smiles and great food, what more could you want!!
Gorgeous gyozas are always a hit with a great pork and veg filling and soy vinegar dressing they don 't last long!!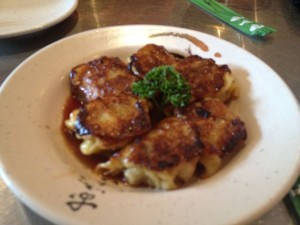 Yakiniku Beef with garlic chives, beansprouts, onions and Ocha 2 Go's special sauce this is a mountain of gorgeous food with lots of healthy beansprouts!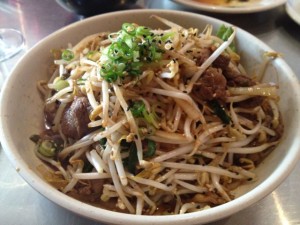 The Spicy Fish Karage looks amazing and I definitely have a spot of food envy with Fish fried with a crispy potato flour coating and fresh chilli with garlic I sneak a little taste and it is as good as it looks!!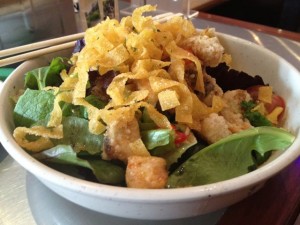 …………………………………………………………………….
Last published 6th June 2012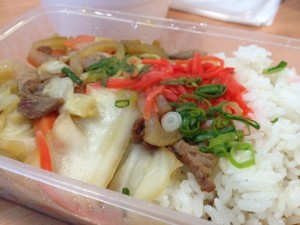 The little Ocha2Go! No white table cloths and and long lunch over a glass of wine BUT the same great food you know and love! Ocha has a little brother and he is ready to go!!
The menu is a steady list of familiar dishes with gyoza, crunchy prawn balls (LOVE!!!), tempura prawns, sushi, sashimi, ramen and more!
My lovely friend brings me back ginger pork! YUM!! It smells amazing and lunch at 2pm would make any tummy rumble!! But a wholesome dish of steamed rice, thinly sliced ginger pork, big crunchy veggies and wonderfully flavoured sauce of ginger, chilli and pork.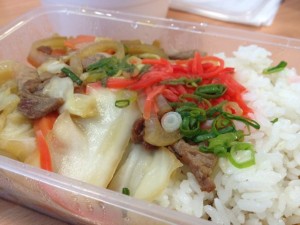 Yummmmm!! It was lovely, the pork was a little fatty – as it tends to be but the veggies were wonderful!!
But on top of that I got a beautiful pot of warming miso with substantial tofu!! Delish!!!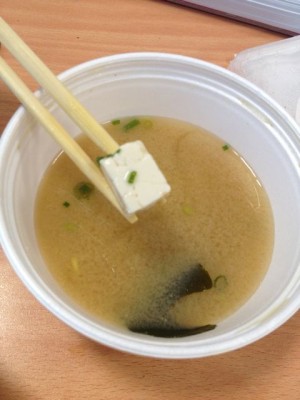 Absolutely worth the trip!!