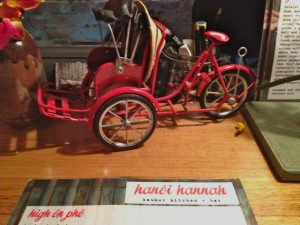 I wish we had had a bit more time at Hanoi Hannah but they were busy and we were just grabbing a quick bite. Sunday night pretty early on the not a seat in the house is always a good sign and we were happy to grab a drink nearby and wait the 30 mins for a couple of stools at the bar.
Once in it is busy, nicely noisy and with a great vibe! Its a fun and relaxing place to be and a little bit cheeky! "Sex, drugs and rice paper rolls" Adorns the outside facade and little bikes appear on the counter!!
The menu is traditional vietnamese with some undated twists! In three sections – 'High on Pho', "I'm gonna roll ya' and 'You're so Street!'. Self explanatary for the most!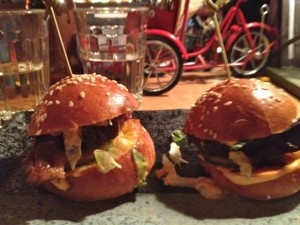 Pork Belly Sliders – Oh yes! Anything in a slider = good and Pork Belly is the king!!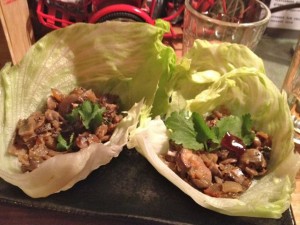 Mushy cups were a veggie delight in a super fresh lettuce cup…though I think I got a bit messy on this one!!
Spring rolls were amazing!!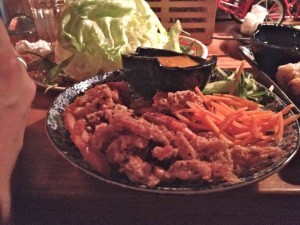 My fave for the night! Salt and pepper dusted school prawns with vietnamese salsa!! Soooo good!!
So lightening quick visit for some very much needed snackage!! Would love to come back and relax a little more next time!!