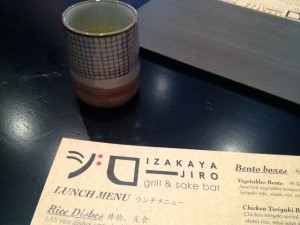 AMAZING!! The new kid on the block on Glenferrie is one I am loving!! Freshly opening with still a little smell of paint and sparkling fresh we are the first customers on the first day!! Cool!!
The staff are gorgeous, the setting is comfortable and welcoming and the menu is very tempting!!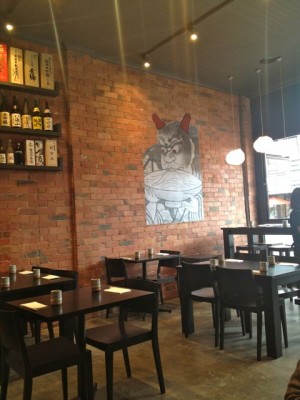 The exposed brick have some really fun poster arts going on and I love the hanging wooden deccies over the bar!
So the food! It's lunch time so we want a Bento Boxes and we are not disappointed!
First up is incredibly fresh miso soup!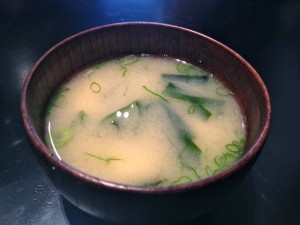 Just a wonderful balance with lovely fresh spring onion, seaweed and tofu – delish!
But then the big box of fun arrives!!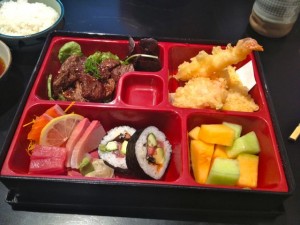 Wonderful fresh, good quality beef teritaki, the chicken teriyaki was just as good too!! Wonderful prawn and veggie tempura, sushi, sushimi and lovely fresh fruit! We were stuffed!!!
Gorgeous, gorgeous gorgeous and there is a yakatori bar coming upstairs!! Hurrah!!