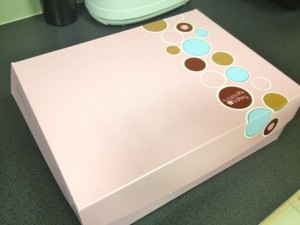 The excitement of a delivery of cupcake at work! Someone really knows us all well when these arrive for a special someones birthday! A whole box of fun and guess what cakes you have!!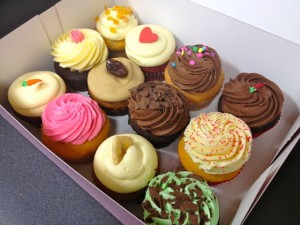 Just gorgeous!! But what to choose!? Choc chilli, Orange and poppy seed, Red velvet, Sticky date, Banana chip……. and more!!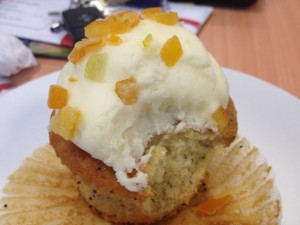 I go for the orange and poppy seed and it is AMAZING!!! Gorgeous soft, fluffy poppy seed cake with a rich, super gorgeous icing with caramalised orange pieces… just fab!
The office is full of people muttering OMG and happy sighs!! And a few boys shouting "How do you know what they are?"!!! Let the experts show you!!
YUM!