Vegetarian Heaven… not something everyone would pronounce and I am a very happy carnivore but perfectly happy with a spicy vegetarian feast! Fina's is one of the many unassuming spots on the Victoria Street that don't look anything swanky but you know the food is going to be totally fab!!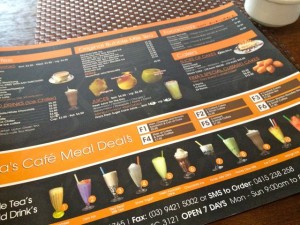 We are greeted with smiles and wonderful tea and the menu is fantastic, lots to choose from and the guys are happy to share this on their facebook.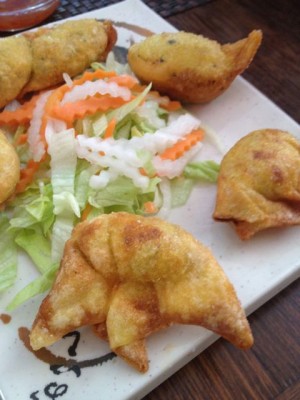 Fried wontons (vegetarian ofcourse!) are divine! Crispy gorgeous pockets of veggie loveliness, it isn't a mushy filling and really great!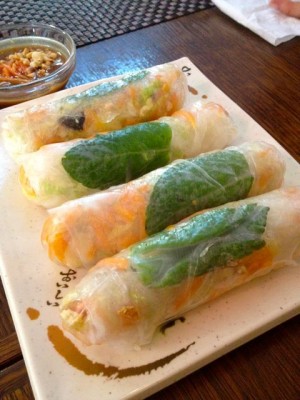 Rice paper rolls are perfectly lovely with a deep nutty dipping sauce, my fellow diner is missing a big prawn through the middle! But they are jam packed with vermichelli and veggies!
The mains are a tempting list of curries, noodles and rice and I am full of cold so the thought of a fantastic fragrant spicy broth is just what the doctor ordered!!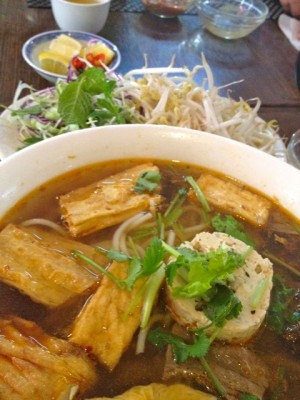 Holy …. carrot!! Sooo amazing, a great level of spice with extra chilli on the side, packed full of noodles, tofu, beancurd skins and plenty of beansprouts….. amazing!!
Everyone else around the table are happily tucking in and there is just the sound of happy slurping!!
We leave with very full tummies, big smiles (I for one can breath again!!) and my friend gets a pot of the chilli and lemongrass spice that she has enjoyed adding to her lunch today!
You couldn't go to a nicer place for a fast, filling, fabulous lunch!