Early on a Saturday morning and a jaunt to the market calls for breakie! Usually packed to the rafters we manage to get a table at Caffe Panette before everyone else has arrived for the mid morning rush!
The menu is a great mix of breakfast for everyone, eggs, toast, baked beans and my all time favourite corn fritters!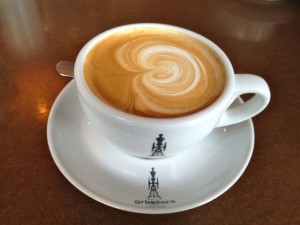 Coffee is damn fine! Very much appreciated and doesn't last very long!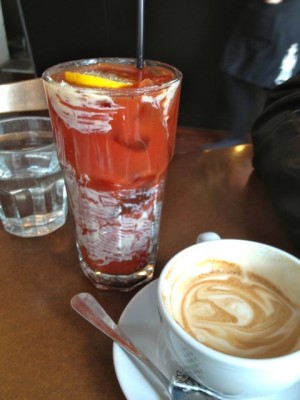 The Virgin Mary is fabulous! Spicy slathering of horseradish cream, lemon, pepper and rich tomato juice – soooo good!!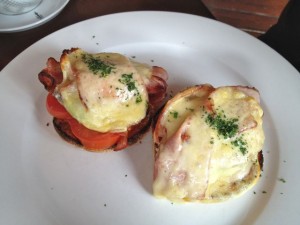 English Muffins with cheese, avocado, tomato and bacon – fantastic!!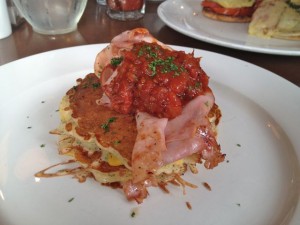 And ladies and gentlemen I give you corn fritters, shaved ham and THE best chutney ever!! Incredible!! Big serve and I can't quite finish but I reckon I am set up for the rest of the day with this dish!!
Fantastic spot and the lunch menu looks real good too!!