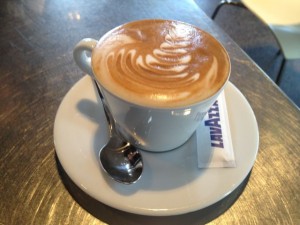 I have always loved a little stop at Pearl Cafe, magically a car park spot always appears just outside and the staff are super lovely!! Coffee, tea, muffins – always wonderful but the menu is really good and I have never eaten anything more substantial until today!!
Coffee – so good I have two! They are served with smiles and love and they are deep and brooding… the coffee beans not the staff!!
The menu is full of amazing food but the breakfast tortilla sounds too good to miss out! Veggie with cheese and corn or jamon with peppers and cheese! Yummo!!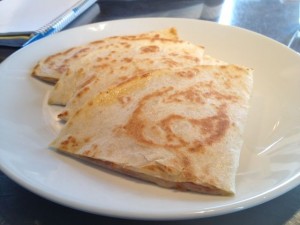 Ok, so first good job on the suggestion that we share! It is huge!! AND it is gorgeous!! With a real punch of chilli this is the best breakfast ever!!
Never made it to Pearl the restaurant but Pearl Cafe – I hope you are here to stay!