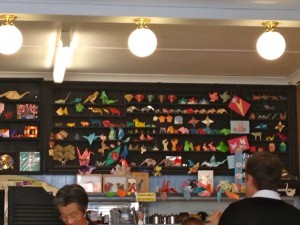 Open for only 3 hours Monday to Friday lunchtimes you have to be a lucky local worker or just happen to be driving past at the perfect moment to get a taste of the most wonderful Japanese food!
Get up to the counter and select whatever you wish! So much amazing looking food it is hard not to go for the all the fried food – I love spring rolls and dumplings!!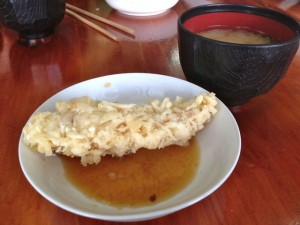 Prawn Tempura and Miso – Firstly the most PERFECT miso! I have had some horrible salty ones lately and this was heavenly, comforting, rich – so good! And the a perfectly super crispy prawn in his little flakey jacket – YUM!!
And then…..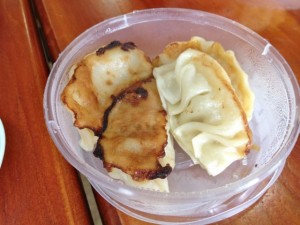 Gyoza, gorgeous, perfect, amazing – LOVE!!
And then…..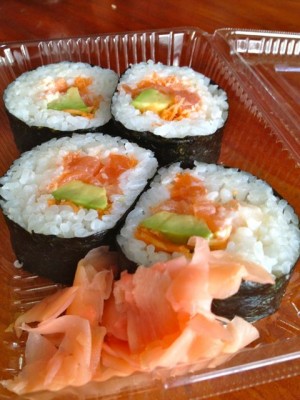 Gorgeous, fresh beautiful salmon sushi – cannot fault anything here! There are no airs or graces but there is damn fine food!!
And then….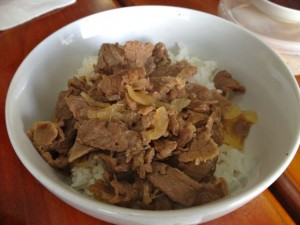 Amazing beef with a flavour sooooo amazing, I think it was sukiyaki and the sauce with soy, sake and sugar stayed with me all day… could totally smash a bowl now!
This place is soooo gorgeous, perfect work life balance and amazing food (and really reasonable too!!)