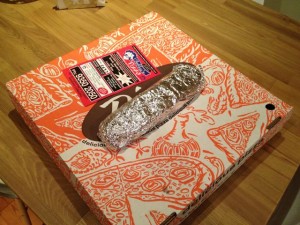 King Pizza time!! Bring it on! It's Friday night, the beers are cold, the footy is on and the catering is hot and cheesey and I love it!!
Falleti's is the new local for our friends in Coburg and it is important to test your local pizza spot, they will be your best friend in times of need…. well hungry, lazy nights where someone else needs to do the cooking!!
The menu is standard pizza fare, but there are a couple of things that draw us in – firstly there is a size referred to a 'King' sold! Secondly there is a pizza referred to as 'Moon' sold!!
So – service wise they are lovely, quick simple easy ordering – tick!
Seems to be super quick to arrive and we are soon in the awe of our massive pizza boxes!!
So perspective on the King size…. that is a normal man sized hand!!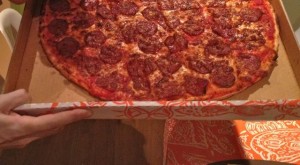 It is BIG!! And we are all suitably impressed!!
Now to taste! The Moon Pizza appears to be a very large meaty pepperoni style and it is fabulous!!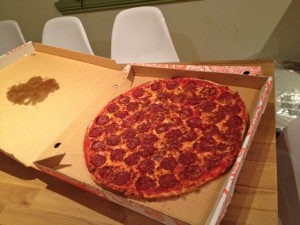 Super thin crispy base, great sauce, good amount of topping and perfectly baked – tick, tick, tick!!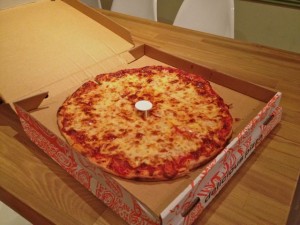 Margerita – tick tick tick! Slightly thicker base and super cheesey – there are no complaints from any one!
Chuck in a toasty garlic baguette and it is happy days! Shame about the footy!