Binh Minh where have you been all my life?! What a top place this is, from the hearty greeting you receive when you enter to the bounty of great food you enjoy – Brilliant!
Firstly – the portions are BIG! I am an 'over orderer' at the best of times but even I had to admit defeat at the amount of food we got!! But everything sounded soooooo good!!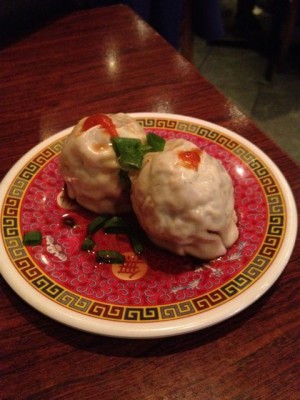 We had to try the homemade dim sims ofcourse! No brainer there! They were gorgeous! Packed full of meat and yummy flavours! no padding with dubious content here!!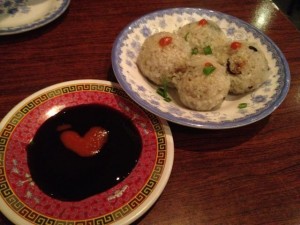 Pearl balls with spicy dipping sauce were a real surprise, a little rice pocket filled with mushrooms and chinese sausage…. my mouth is watering as I type! Four in a serve is pretty filling!!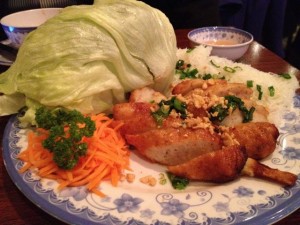 Minced prawn on lemongrass…. massive!! Gorgeous prawns, aromatic lemongrass and a little lettuce to wrap it up with some noodles! Soooooo full!!!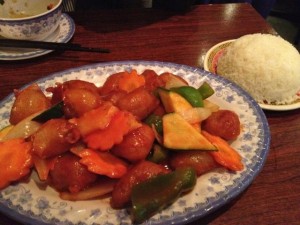 And then… the sweet and sour pork DIVINE!!!! Not something you should eat every week but oh my! The crispy batter and succulent pork rocked my world! And filled my belly!!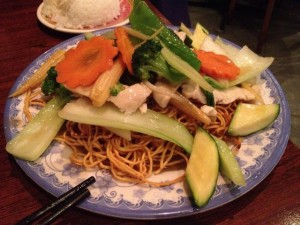 And the finale! Chicken Chow Mein with crispy noodles! I left my diet at the door obviously!! So great, moist lovely chicken and super crispy noodles….. I so wish we could have taken a doggy bag home – there was enough for lunch all week!!!