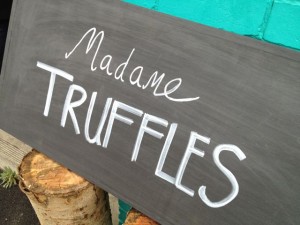 Six weeks only – get yourselves down to South Melbourne to the Madame Truffle – pop up Truffle store! Enjoy the fruits of truffle snufflers from Tamar Valley Tasmania, NSW and WA. Yarra Valley will be available in the next few weeks!
The shop is very cute and the guys – our truffle experts – are happy to talk through the differences with the truffles and the excitement of the season! The three truffles available at the moment are available for sniffing and we have a wonderful time releasing their aromas and the shock at the differences between!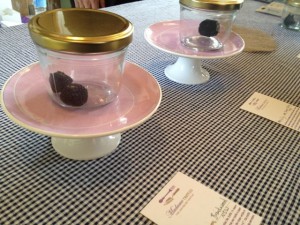 At $3 a gram the truffle is an expensive delicacy but like saffron you only use a small amount for a big impact so a 10 gram will last us the weekend!! The guy laughs when he tells us he has a 130 gram piece for one lucky credit card wielding individual!!
We are also in at just the right time as a fresh delivery comes in! This little lot must be worth a fair bit!!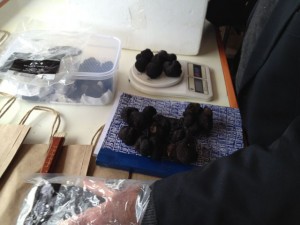 With our little jars we skip out into the day to search out truffle recipes and spend a decadent weekend – just us and our truffles!
And here she is…..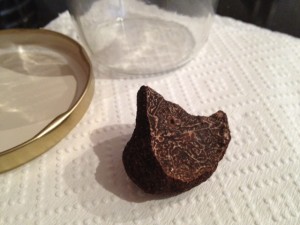 Apparently found by 'Sal' the dog and from Braidwood NSW – I cannot wait!
Don't miss out, the shop is open everyday for the next 6 weeks!
Plus on the website there is a great blog, online shop and there are some great recipes, I am going to try the fettucini and the toastie!!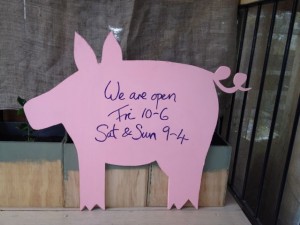 And what did we have….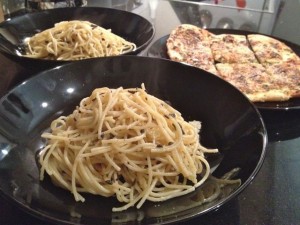 Simple and perfect just parmesan and truffle YUM!!