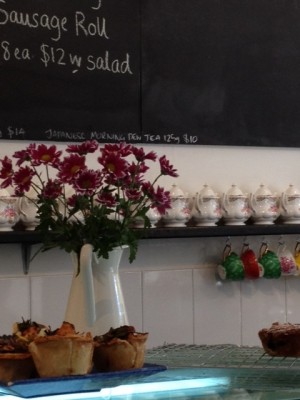 Lunch on the run and I have been past My Legendary Girlfriend a few times, so when I need to grab a bite to eat and there is a parking space outside – I am in!!
Firstly – it feels nice! Homely in a new age vintage way! White metal stools meet Grans teapots!! Plenty of smiles from the lovely staff and a difficult choice for lunch! Croque Monsieur looks generous and delish! There is wholesome ham and pea soup, spicy harissa chicken baguettes, salads and some fine looking cakes!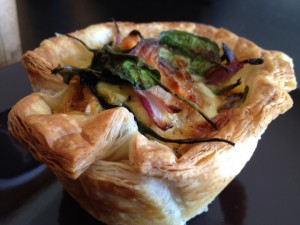 But I can't go past the Sweet potato, spinach and red onion tart! Sooooo good – lots of chunky soft sweet potato, sweet red onions and it is deep and perfect for a quick lunch!
I also picked up a great coffee and can't wait to go back for more!