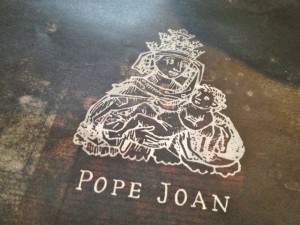 You know we are keen when we have lunch in The Bishop of Ostia one day and are immediately back the next door to try next door with Pope Joan!!
Pope Joan opened it's doors on the 2nd of July 2010 by owners Ben Foster and Matt Wilkinson and after the amazing time we had the day before I couldn't wait to come back and try some more! Pope Joan looks cute, a little haven along an industrial stretch of Nicholson it is a space that just keeps on giving! All the way out into a pretty bit garden terrace! And then through the doors to The Bishop! We actually sit in the Bishop today as they were so busy and would be silly to turn people away!!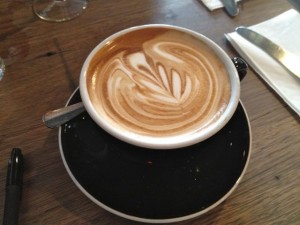 So coffee – tick tick tick! I cannot imagine what this place is like on a Saturday morning for brunch, if I lived anywhere near I would be there for coffee and breakie as often as I was allowed!!
The bubble and squeak, poached egg, corned beef, haggis and red cabbage is pretty…. pretty bloody good!! It is the sort of food that makes you smile with delight when the plate arrives!! Even though I got to try and little of this dish it just could not beat my lunch in any shape or form!!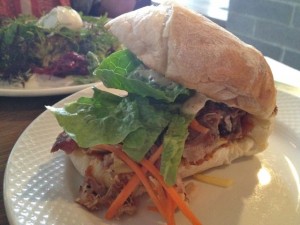 The Cuban: pulled pork, pickles n cheese – marry me now!!! Spicey, rich, succulent, tender pulled pork with crunchy fresh salad and soft white bun……….. wow I will be dreaming of this one for a long time!!
Until next time!!!