The Papparich franchise is now in Doncaster and there is a big car park and it is nearly full!! There is a bit of a wait for the table but we have the 'roti man' to entertain us!!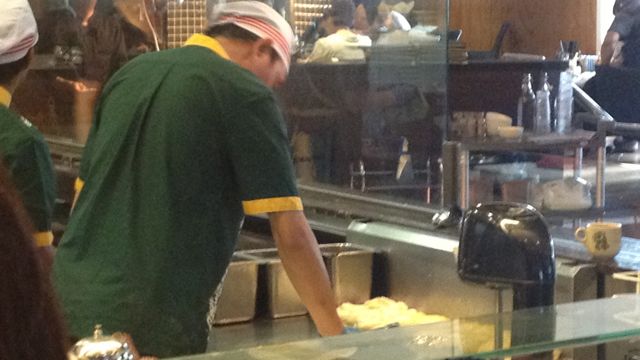 It is mesmerising watching how he turns a ball of dough into the thinnest layer of roti and then folds it into itself and awaits to be cooked into the most glorious bread!
There are 63 choices of drinks on the menu! Plenty of teas and some amazing "Pappa Delicious Concoctions'!!! Including my 'Open Sesame!! – Black Sesame with Soya Milk and Sesame Ice Cream – it's a sesame float!! And it is delish!!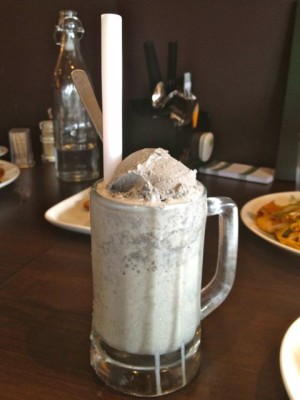 Food starts to arrive super quick and as there was no satay today 🙁 a problem with the air con! The waitress recommends 'Pappa Deep Fried Chicken Skin' – Apparently she eats it all the time and I am convinced it must be magic chicken skin as she has the tiniest waist ever!!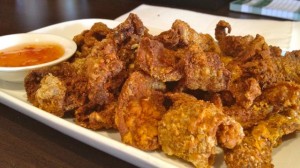 They are ok… probably the guilt making me believe they aren't fabulous!! Great dipping sauce but not something you should have too often!!
The 'Pappa Fried Mee' – Noodles wok friend with prawns tomatoes, potatoes, egg and bean sprouts were my favourite – fantastic flavours and plenty of chicken, tofu and just yuuuuummmm!!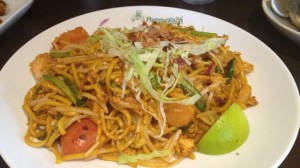 The 'Pappa Special – Nasi Lemak' with curry chicken and sambal prawn is also a great tasting dish, very generous and really good!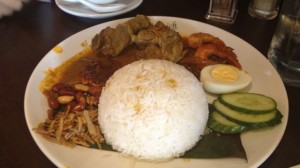 The Vegetarian Siew Mai and dim sim are both very nice and are nicely done – I think the roti and the nasi lemak are soooo amazing the poor dumplings get a little forgotten!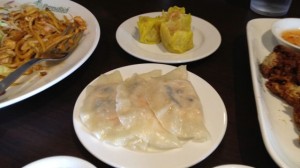 The 'Roti Canai with chicken curry, sambal and dahl' that we saw being made when we came into the restaurant is amazing – possibly the best roti I have ever had!!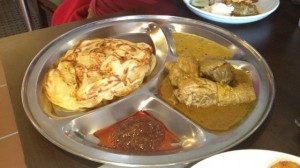 We finish off with 'Roti Bakar with Butter and Kaya' A thick wedge of sweet white bread with butter and a coconut jam. Unusual to see bread and jam on the menu but it is really delicious!!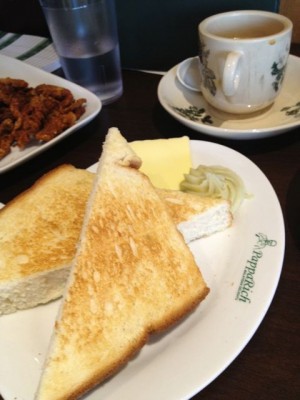 Totally great!! There is a reason why this place is so busy and I can't wait to come back and try some more!