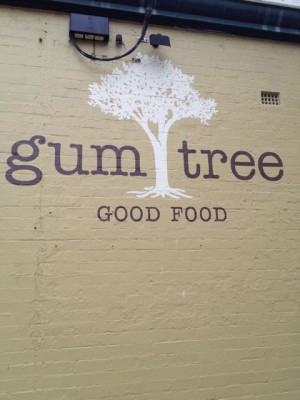 As part of Mighty May – No Supermarkets Challenge we are hitting the markets!
A little foodie haven in Middle Park, Gum Tree Good Food is a place that just makes you smile! it is a relatively small space but it has so much good food going on!!
There are fresh flowers and fresh produce, gorgeous seasonal bounty from the local producers and displayed proudly front of store!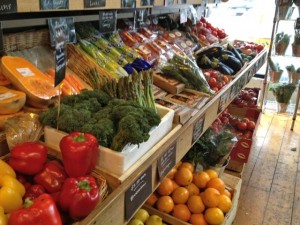 Across from all the healthy lovely fruit and veg is a 'naughty' corner of the most amazing choccies, cookies, cakes… omg!! They all look so amazing and I know I can't go home without something for hubby! Janey Bee's Gourmet Delights 'Best Ever Chocolate Chip Cookies' from Hepburn Springs …. can't wait to crack those open!!
There are teas, honeys, curds, jams, choc chips, sticky sauces, oils, mustards….. just gorgeous!!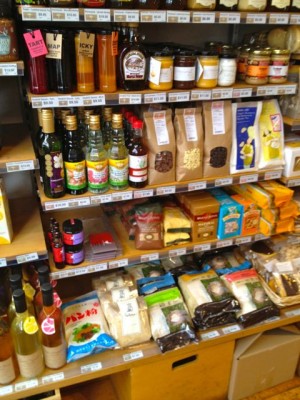 Moving along on through this foodie wonderland you get to the fridges filled with pies, quiches, frittata, pizzas, pastas, cheeses, sauces, ready to go meals for lucky families with no time to cook… why would you when you could have something delicious from here!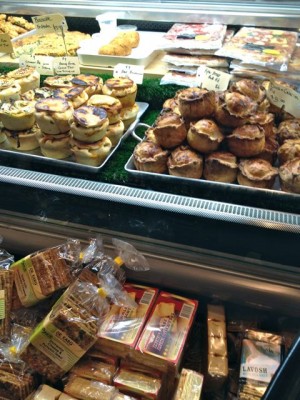 There are dips, olives, stuffed peppers, cheese, trout, duck…. there is a crazy amount of gorgeous produce, I think if I walked home past here each night I would struggle not to go in and pick up a little treat every night!!
My strange little collection of treats is a perfect example of that – I am not sure I could make a meal with this but I am going to enjoy each and every bit!!